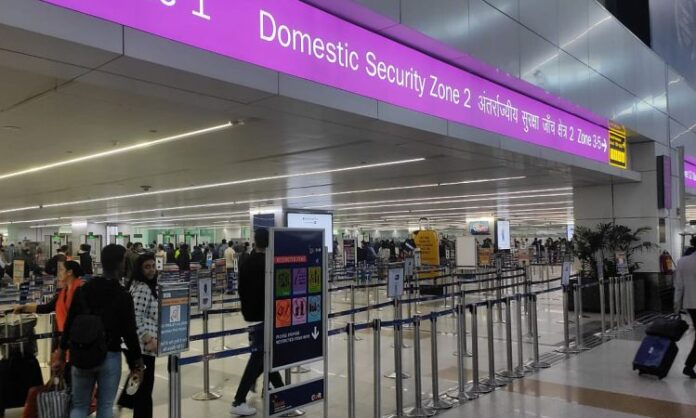 New Delhi: After leasing out eight most profitable airports, the ministry of civil aviation (MoCA) has decided to hand over 25 more airports to private firms for its operation and management. Currently, these airports are being managed by the Airports Authority of India (AAI).
The 25 airports, which are being renovated at huge expenses by the central government, to be leased out to private parties for a period of three years include Bhubaneshwar, Varanasi, Amritsar, Trichy, Indore, Raipur, Calicut, Coimbatore, Nagpur, Patna, Madurai, Surat, Ranchi, Jodhpur, Chennai, Vijayawada, Vadodara, Bhopal, Tirupati, Hubli, Imphal, Agartala, Udaipur, Dehradun and Rajahmundry.
The AAI has leased out eight of its airports under public private partnership (PPP) for operation, management and development on long term lease basis.  The airports being managed under PPP mode are Indira Gandhi International Airport, Delhi, Chhatrapati Shivaji Maharaj International Airport, Mumbai, Chaudhary Charan Singh International Airport, Lucknow, Sardar Vallabhbhai Patel International Airport, Ahmedabad, Mangaluru International Airport, Jaipur International Airport, Lokpriya Gopinath Bordoloi International Airport, Guwahati, and Thiruvananthapuram International Airport.
Airports of AAI are leased out in public interest for their better management utilizing private sector efficiency and investment, said an AAI officer. States and passengers are the ultimate beneficiary of enhanced airport infrastructure and facilities created by private partner, who operates, manages and develops the leased airport under PPP. Airports have emerged as a nucleus of economic activities and have multiplier effect on the economy of the State.  The revenue received by AAI from the leased airports is also utilized in development of airport infrastructure across the country.
Also Read: Chaos at airports: Union home secretary holds high-level meet
However, a section of passengers disagree with the government's contention of providing efficient handling of airports by private firms by citing heavy congestion at the IGI airport in Delhi. "People are being made to come three-four hour in advance to catch the flights. If this is the standard of efficiency of service, airports like Patna and Ranchi are far better. Passengers, who reach the airports 45 minutes before the scheduled departure of flights, can board the aeroplane for the scheduled destination," said Munna Kumar Jha, a regular flier.