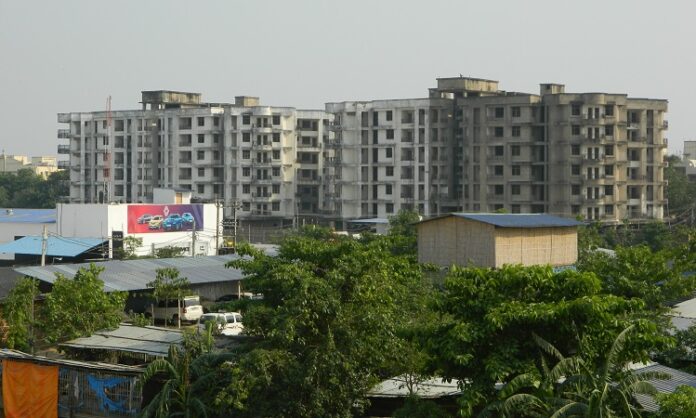 Patna: The Real Estate Regulatory Authority (RERA), Bihar, has issued an order, asking the builders, real estate promoters and developers to pay the penalty for their failure to upload the quarterly progress report (QPR) and other details of the approved projects on its websites.
As per the regulations notified by the RERA in September last year, all builders, developers and real estate promoters are mandated to upload the QPR and bank transaction details of all approved projects on their websites by the end of every quarter. In case of non-compliance, the builders/promoters are deemed to pay the fine in the rage of ₹500 to ₹1 lakh, depending up on the delay and size and nature of construction.
Also Read: RERA cracks whip on Agrani Homes, complainants to get refund for flat advance
A senior officer of the RERA said that the order was issued after it was noticed that many builders and developers refused to upload the QPR of the projects despite the mandatory time frame, December 30 in the latest case, and hence the fine would be imposed on all insincere builders. "We are calculating the fines to be levied up on the builders, as the amount keep on increasing everyday," he said.
As per the regulation approved by the state government, all builders and promoters of projects are mandated to upload QPR by the end of each quarter, i.e. March 31, June 30, September 30 and December 31, along with milestones of construction and certificates of engineers and chartered accountants on the RERA websites. A penalty of at least ₹500 per day is imposed on the builders and promoters who failed to comply with the regulations after the grace period of 15 days.
Also Read: State agencies plan cracking down on illegal apartment in Patna's outskirts
The amount of penalty varies according to nature of project. Residential buildings measuring up to 1000 square metre are imposed fine of ₹500 for each delayed day, while those measuring above it are fined ₹1000/day. Similarly, mixed buildings (residential and commercial), measuring in the same ratio are fined ₹1500/day delay, while the commercial constructions are slapped penalty of ₹2000 and ₹2,500. The developers are subjected to pay the penalty of ₹500 for their failure to upload the status report on plots as well.
The fine amount could be a maximum of ₹1 lakh if the builder/promoter refused to upload the QPR and other details for longer time.