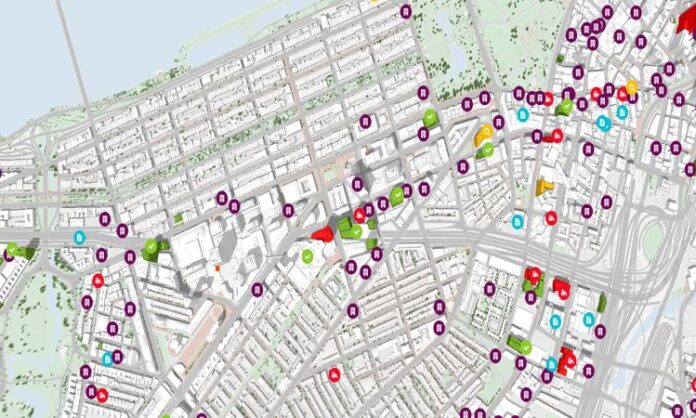 Patna: The urban development and housing department (UDHD), Bihar, has embarked upon the ambitious project to carry out geographical information system (GIS) mapping of 261 urban settlements across 38 districts.
The digitally prepared map with details of urban amenities, housing units and other infrastructure would help the state government and the urban local bodies (ULBs) plan area wise development strategy.
Also Read: Centre extends PM Awas Yojna (urban) till Dec 2024 to cater demands
Of the total urban settlements, GIS mapping for 57 ULBs will be done in the first phase, officials said, adding that GIS mapping of 29 townships has been completed so far, while it will be done for 28 other townships very soon. Out of the 29 towns, whose GIS mapping has been completed so far, the property survey work of 10 townships has also been completed and it's going on five other urban settlements.
After the completion of GIS mapping and property survey, it will be easier for the state government to prepare development plans according to the population, area, geographical conditions and characteristics of these townships, said a senior officer of UDHD.
Survey work going on in four phases
The work of GIS mapping and property survey is being done in four phases. Out of the 57 ULBs identified in the first phase, the process of property survey is underway for the remaining 42 ULBs. By dividing the remaining 204 ULBs into three phases, 85 urban settlements in the second phase, 57 settlements in the third phase and 62 townships in the fourth phase are being processed for GIS mapping and agency selection for property survey.
Different agencies hired to do survey for GIS mapping
Different agencies are being given the responsibility by dividing the cities of each phase into several groups. After the work is awarded, the agency will have to complete the survey work in 52 weeks i.e. about one year and submit its report to the department.
Also Read: Patna Smart City board plans PPP mode to refurbish urban amenities
The survey agency will have to collect administrative and slum boundaries, building and plot development areas, water bodies, landmarks, colony boundaries and other basic information through topographic survey and GIS mapping of each city. Along with verifying the data available with the corporation, they will also evaluate the environmental data.
All about GIS
A geographic information system (GIS) is a computer system for capturing, storing, examining, and displaying data relating to positions on the earth's surface. GIS can show many different types of data like roads, buildings etc. on a map. This enables people to see, analyze and understand patterns and relationships more easily. Various types of information can be compared using a GIS.
GIS mapping completed in these 29 ULBs
Patna, Khagaul, Danapur, Phulwarisharif, Begusarai, Sasaram, Dehri/Dalmia Nagar, Gaya, Aurangabad, Nawada, Muzaffarpur, Motihari, Bettiah, Katihar, Purnia, Kishanganj, Bhagalpur, Munger, Jamalpur, Saharsa, Darbhanga, Sitamarhi, Biharsharif, Rajgir , Arrah, Chhapra, Siwan, Hajipur and Bodh Gaya.
GIS mapping in these 28 townships in final stage
Sultanganj, Navgachia, Kahalgaon, Banka, Behat, Teghda, Khagaria, Lakhisarai, Barhiya, Sheikhpura, Jamui, Samastipur, Badh, Mokama, Masaurhi, Bakhtiyarpur, Fatuha, Maner, Hilsa, Buxar, Dumraon, Bhabua, Jehanabad, Arwal, Sonepur, Dighwara, Rivilganj, Mahnar.
Property survey work completed in these 10 towns
Nawada, Muzaffarpur, Motihari, Bettiah, Katihar, Purnia, Kishanganj, Bhagalpur, Munger and Jamalpur.