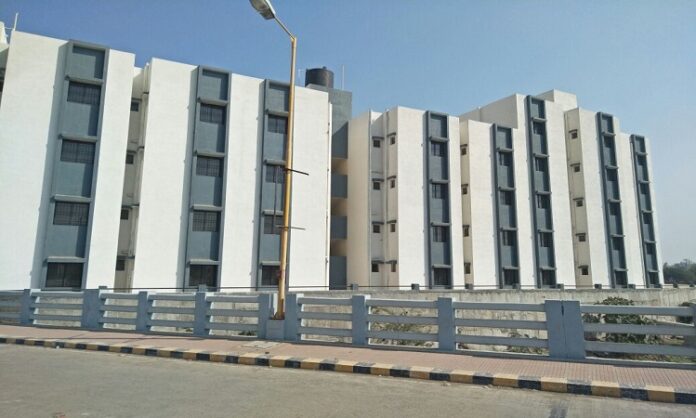 New Delhi: The Central Government has decided to extend the Pradhan Mantri Awas Yojana for urban areas till December 31, 2024. The decision followed the meeting of Union Cabinet chaired by Prime Minister Narendra Modi on Wednesday.
According to officials, financial assistance has also been approved to complete the construction of 1.23 crore housing units approved by March 31 this year.
An official release said that a total of 8.04 lakh houses were constructed during the year 2004 to 2014. During the tenure of the Modi government, a decision has been taken to provide pucca houses to all the eligible people living in urban areas. In the year 2017, it was assessed that around 1 crore houses were needed in urban areas. Accordingly, a plan to formulated to build 1.03 crore houses was approved and around and 62 lakh houses have been built.
The scheme had to be extended in view of demand for 40 lakh houses from various states. Later it was decided to increase the size of the scheme and approval was given to construct 21 lakh additional houses. For this, central assistance of ₹2.03 lakh crore has been approved.
Also Read: State agencies plan cracking down on illegal apartment in Patna's outskirts
PMAY-U: Housing for All is one of the major flagship programmes being implemented by Government of India to provide all weather pucca houses to all eligible beneficiaries in the urban areas of the country through States/UTs/Central nodal agencies. The scheme covers the entire urban area of the country, i.e., all statutory towns as per Census 2011 and towns notified subsequently, including notified planning/development areas.
The scheme is being implemented through four verticals: beneficiary led construction/enhancement (BLC), affordable housing in partnership (AHP), in-situ slum redevelopment (ISSR) and credit linked subsidy scheme (CLSS). While Government of India provides financial assistance, State Govt/UTs implement the scheme including selection of beneficiaries.