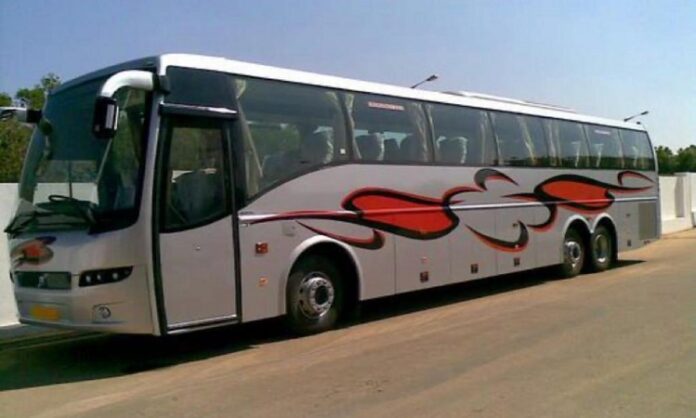 Patna: People of Bihar will no longer have to rely on trains to travel different districts of Uttar Pradesh, Odisha, West Bengal, Chhattisgarh and Jharkhand. The state government has finalised as many as 350 routes in these states to run additional 1,000 buses from July this year.
Buses will leave from Patna, Bhagalpur, Muzaffarpur, Purnia, Ara, Gaya, Sitamarhi, Aurangabad and other districts. About 200 of the 1000 buses will be of luxury class. The new facility will directly benefit more than 1 lakh people in the state. The number of buses can be increased as per the need.
Also Read: Bihar plans running buses on 28 routes to UP & Odisha soon
Transport secretary, Bihar, Pankaj Kumar Pal said that the state government has signed the inter-state transport agreements with Jharkhand, Uttar Pradesh, Odisha, Chhattisgarh and West Bengal to start bus operations on 350 routes.
Officials of the Bihar transport department said that a few districts on the way to final destinations in other states would be added in existing the route of the buses. These districts were not hitherto connected by the road travel route directly. Survey will also be carried out to test the feasibility of more routes in future. The process to issue permit is underway for operations on all new routes.
Five more buses will run on Delhi routes, connect 10 more locations
The number of routes to and from Delhi from various districts of the state will be increased. Discussion is going on between the governments of Delhi and Bihar for adding the additional routes on the way. Adequate number of luxury buses will be operated from Patna, Gaya, Muzaffarpur and Bhagalpur to Delhi. About ten routes can be operational and five more luxury buses will be ply on the route.
New routes of other states to be added
Officials said that additional buses would ply for a dozen districts of Jharkhand, including Ranchi, Deoghar, Dhanbad, Jamshedpur, Ramgarh, Bokaro and Khunti. Likewise, 15 important towns of Uttar Pradesh including Agra, Allahabad, Ballia, Deoria, Lucknow, Varanasi, Maharajganj, Gorakhpur, Ghaziabad and Kanpur will be connected through buses.
Also Read: KSRTC inducts 15 luxury buses under 'Celebration of Journey' tag
Besides, the state transport department has also proposed to run buses to 13 districts of West Bengal, which include Kolkata, Darjeeling, Howrah, Hooghly, Maldah, Bankura, Birbhum, Murshidabad, Wardhaman, West Wardhaman. Raigarh, Raipur and Bilaspur of Chattisgarh would be put on the direct bus route map. About a dozen districts of Odisha including Janjgir-Champa, Balrampur and Bijapur, will also be added on the fresh bus routes from Bihar.
Currently, 1200 buses operate to different destinations in other states
The Bihar state transport corporation is currently operating 1,200 buses from various districts of the state including Patna. All buses are running on public-private-partnership (PPP) mode. The fares of these buses have been fixed by the transport department. There is no hassle of charging high fares from traveling passengers. About 1000 more buses on PPP mode are being extended. After the increase, the corporation will have about 2,200 buses.