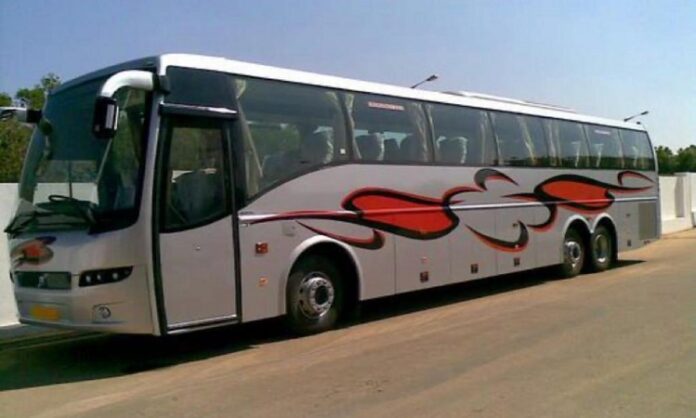 Patna: The State Transport Authority (STA) of Bihar has decided to operate new buses on as many as 28 routes to Uttar Pradesh and Odisha. Accordingly, it had asked the private operators to apply for permit on the selected routes.
Officials of the Transport Department said that vehicle owners have been asked to submit online applications for permits by July 24, while offline applications can be accepted till July 25 at the department's office. The STA is scheduled to meet at Visvesvaraya Bhavan on August 3 to scrutinise the applications and approve the permit.
As many as 30 routes have been identified between Bihar and Uttar Pradesh. There are enough buses running on seven of these routes. There are vacancies on 23 routes between Bihar and UP. A maximum of 14 buses will be operated from Patna to Ballia and a maximum of eight buses will be operated from Patna to Varanasi. Besides, seven new buses are proposed to be operated between Deoria and Patna, five between Gaya and Sarnath, three between Ali Nagar and Dehari, two each between Lucknow and Gaya and between Varanasi and Gaya. In addition, five routes have been identified for private operation.
Five new buses for Odisha
Five new buses are proposed to operate on five routes from Bihar to Odisha. These include Patna to Rairangpur, Biharsharif to Baripara, Biharsharif to Rairangpur, Darbhanga to Rairangpur and Bhagalpur to Rourkela routes. Earlier, buses were running from Bihar to Uttar Pradesh. This is providing a lot of convenience to the passengers. Still, there are some routes on which there is no direct bus from Bihar.
180 buses set to go West Bengal & Chattisgarh
About 180 new buses are likely to operate from Bihar to West Bengal and Chhattisgarh in coming months as the STA has processed awarding operational permit to the vehicle owners. The STA at its meeting last month had drawn bus vacancies on about 56 routes between the two states and sought applications from vehicle owners for approval of permits.
Under the Bihar-West Bengal and Bihar-Chhattisgarh Mutual Transport Agreement, about six dozen routes were identified for operation of buses. Buses are running on most of the routes but their number is small. The department will now increase the number of buses on these routes by filling the remaining vacancies.