Ranchi: With the signing of a long-pending Memorandum of Understanding (MoU) with the Jharkhand Government for transfer of 303.62 acre land, the stage is now set for Ranchi's Birsa Munda Airport to join the elite club of international airports.
Though footfall of the passengers have gone up over the years, the airport is yet acquire an international tag for want of additional infrastructure like extended runway, runway strip extension, extra parking bays, an isolation bay, spacious terminal building and more aerobridges to qualify as international airport.
Officials of the Airport Authority of India (AAI), Ranchi, said that the long-delayed plan of expansion of the airport got underway after the singing of agreement with the State Government on June 27. "The agreement was due to be signed in 2008, but the issue lingered for long due to one pretext or the other," said an officer.
Built in 1941, Ranchi airport named after Birsa Munda in 2000
Built in 1941 by the British Government to serve the United Kingdom's aerial warfare force, Ranchi airport was named after freedom fighter Birsa Munda in 2000 and developed as domestic airport in the capital city of Jharkhand, when it was carved out of Bihar.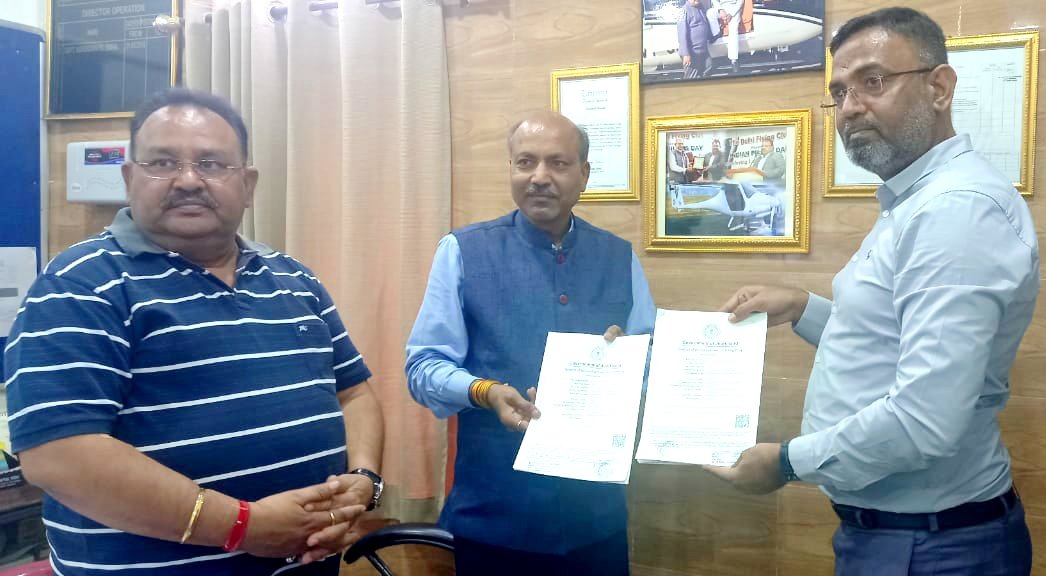 As per the MoU, a total of 303.62 acres of land will be transferred to the AAI by the State Government, of which 301.12 acres will be transferred in the first phase. Of the 301.12 acres, which has been acquired by the Government, 273.78 acres of land will be made available on lease for 30 years at the rate of Rs 1.00 per annum. The remaining 27.34 acres of land will be provided free of cost on the basis of ownership to replace it with 27.31 acres of land of the army.
Also Read: Airfare to Jharkhand set to cost less, as Govt reduces VAT on ATF
Deputy Secretary, Civil Aviation Division, Government of Jharkhand, Akhilesh Kumar Sinha Airport Director, Birsa Munda Airport, KL Agrawal exchanged the signed deal for land transfer.
Birsa Munda Airport to have 3500m long runway
AAI officials said that a new terminal building, isolation bay, control tower, fire station, etc. will also be built on the additional land apart from expanding the runway to 3500 metre from the existing 2748 metres and widening the runway strip to 60 metres from the existing 45 metres. The necessary navigational aids, visual aids and ground lighting facilities will be upgraded for the operation of wide-body aircraft. Additional land near the airstrip would allow belly landing of aircrafts in emergency situation.
Also Read: Deoghar airport to pop up on commercial flights' route chart soon
Officials of the Civil Aviation Department said that the State Government would also expand its hanger on the Birsa Munda airport campus to facilitate parking of extra planes and helicopters.