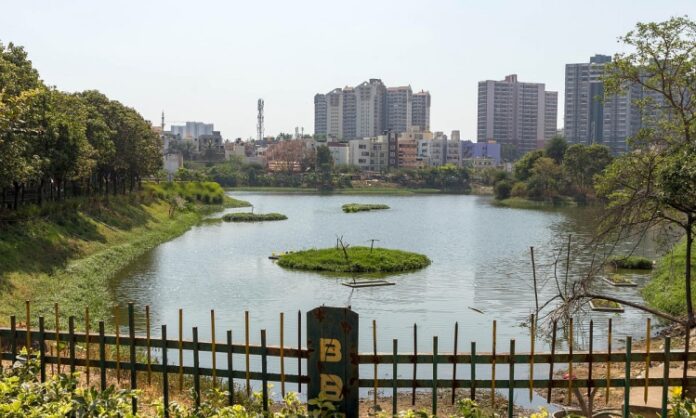 Bengaluru: With an aim to improving groundwater table in the city, the Zilla Panchayat, Bengaluru Urban, will carry out restoration of 462 lakes under its custody in two phases.
In the first phase the Zilla Panchayat has sent the list of 150 lakes to Environment Management and Policy Research Institute (EMPRI), Bengaluru to prepare their detailed project reports (DPR).
While the DPRs for 74 lakes have been completed the others are expected to be prepared by the end of November. In the second phase the DPRs of remaining 362 lakes will be prepared and the lakes will be restored under Jal Jeevan Mission under which state and Union government will share the cost of the restoration of the lakes on a 45-45% basis.
Eleven lakes in Bangalore South, 13 in Bangalore East and 15, 38 and 72 lakes located in Bangalore North, Yelahanka and Anekal are slated to be restored after the DPRs are prepared.
Also Read:  35% wetlands have disappeared since 1970, says expert
CEO of Zilla Panchayat, Bengaluru Urban, Sangappa said, "In the first phase 150 lakes will be restored. Once the DPRs will be prepared the government and the private companies under their CSR project can fund the restoration of the lakes. We have asked EMPRI to take up this project. EMPRI has called the tender and a private firm VIMOS Technocrats Pvt Ltd is preparing the DPR."
As of now the Zilla Parishad has received the DPRs for 74 lakes and the remaining will be prepared by the end of this month. Officials said that the DPRs of all the 462 lakes will be prepared at the cost of Rs 11 crores.
Also Read: After Bengaluru deluge, people count losses
76 out of 150 lakes polluted
The DPRs will include the cost estimation of the core and non core areas for the lake development. The core area includes issues like improvement to lake bed, sedimentation pond which are crucial for the restoration of the lake are listed and the non-core areas include issues related to beautification of the lake which include construction of walkway, construction of rest room etc.