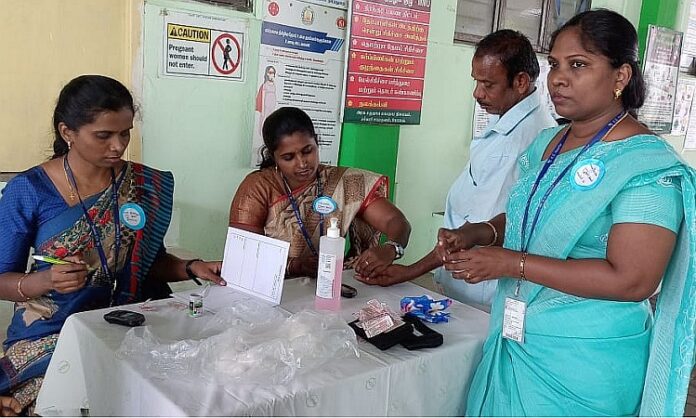 New Delhi: The Union Cabinet on Wednesday approved setting up of 157 new nursing colleges in co-location with the existing medical colleges, established since 2014.
This will add approximately 15,700 nursing graduates every year, Union health minister Mansukh Mandaviya told media persons after the cabinet meeting.
India currently has a total of 5,324 nursing institutes and over the next 24 months, 157 new nursing colleges will be added to this list.
Also Read: 157 nursing colleges, other medical facilities announced in Budget
"It will further ensure quality, affordable, and equitable nursing education in India, particularly in underserved districts and states," said the minister, adding that the total financial implication of the project will be ₹1,570 crore.
The Union ministry of health and family welfare will give ₹10 crore for setting up of these colleges, while the states can invest the remaining amount, which will depend as per the project report to be prepared for each college, Mandaviya said.
Also Read: Ranchi's non-affiliated nursing colleges take students for a ride
Rajasthan and Uttar Pradesh are among the major states, which will get 20-odd nursing colleges under the initiative, he added.
The initiative aims to address the geographical and rural-urban imbalances in the healthcare sector, which have led to the skewed availability of nursing professionals and impacted healthcare services in underserved areas, the minister said.
Also Read: Substantial salary hike for nurses of Jharkhand's pvt clinics on card
The establishment of these nursing colleges will provide a significant boost to the availability of qualified human resources in healthcare. Through the establishment of these nursing colleges, nearly 16,000 undergraduate seats would also be added for students which would result in the expansion of medical education in India.
Co-location of these nursing colleges with existing medical colleges will allow optimal utilisation of the existing infrastructure, skill labs, clinical facilities, and faculty.