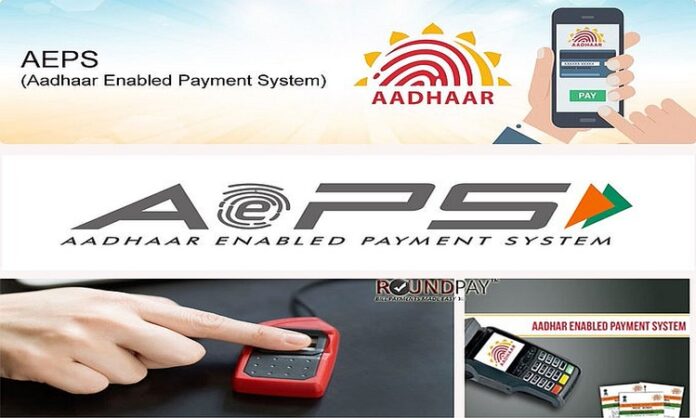 New Delhi: The Unique Identification Authority of India (UIDAI) has introduced a new security feature in the Aadhaar Enabled Payment System (AEPS), which will prevent the bid to withdraw money using fake fingerprints.
The feature, called Fingerprint 'Liveliness', has been integrated with all AEPS platforms, an official said.
Enhanced security in PoS machines
The new security feature has been added to AEPS point of sale (PoS) machines through a software upgrade. The PoS will now be able to make out if the fingerprint being used is that of a living person. In the report, the official also reported that instances of fraud were very rare (about 0.005%).
₹1,507-Cr transacted through AEPS
Since AEPS was enabled, more than ₹1,507 crore has been transacted. Therefore, there have been about 7.54 lakh fraudulent transactions in the system (as per the percentage mentioned by the official). The new security feature has been added after instances of fraudulent withdrawal through AEPS were noticed.
Fraud using fabricated fingerprints
According to reports, the fraudulent transactions were done using fingerprints, which were cloned on silicon pads. These fingerprint marks were copied from land transaction records, which were uploaded on land revenue departments' websites.
New system to help track illegal transactions
A senior officer of a noted private payment bank of the said that the new security feature will help in tracking fraudulent fingerprints and illegal transactions, so it will ensure better authentication and security.
India has 5 million AEPS PoS machines
He said, "In recent days, we have seen several incidents of forgery and fraud, affecting people mainly in rural areas, they have complained about malicious transactions of money from unknown locations through cloned fingerprints." Currently, the government has about 5 million (5 million) AEPS PoS machines in the country, of which 3.5 million are active per month.
Guidelines issued for banks and NBFCs
The National Payments Corporation of India (NPCI) had earlier issued guidelines for banks and non-banking financial institutions (NBFCs) last September to curb incidences of fraud. Under the guidelines, banks were directed to inform within five days of lodging a complaint regarding fraud.
The NPCI has also asked the banks to submit detailed investigation reports of the incidents over the same time period. In addition, the banks will have 10 days to present their arguments, arguing that liability for fraud is not on their end.