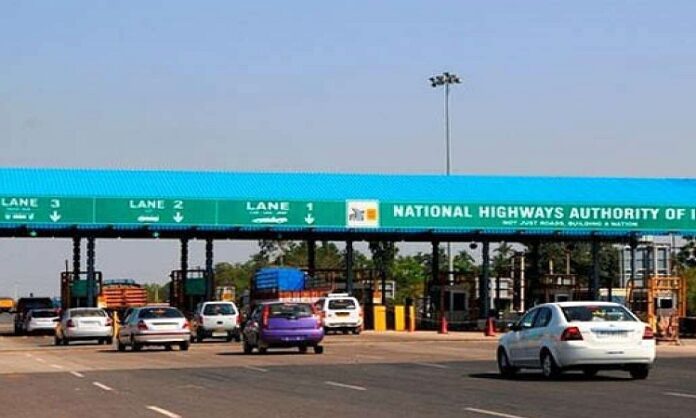 New Delhi: Travelling through national highways (NHs) and expressways is set to become costlier from next month. The National Highway Authority of India (NHAI) has decided to increase the toll tax from 1 April. As per reports, the NHAI's toll rates will rise in the range of 5% to 10%.
The National Highways Fee (Determination of Rates and Collection) Rules, 2008, authorises the NHAI to revise the toll rates every year with effect from 1st April. Policy decisions on specific toll issues are being taken from time to time depending upon requirements.
Also Read: MoRTH plans to takeover of state highways, collect tax on widening
Officials said that the ministry of road transport and highways (MoHRT) will look into the proposals of increasing the new toll rates in the last week of this month after due consideration. The report further states that the Toll rates for cars and light vehicles will go up by five per cent and for other heavy vehicles it is likely to go up by up to 10%.
The toll rates might also be increased on the recently commissioned Delhi-Mumbai Expressway and other expressways like Eastern Peripheral Expressway, and Delhi-Meerut Expressway. At present, the toll is being charged at ₹2.19 per kilometre on the section of the newly opened Delhi-Mumbai Expressway, which will be increased by about 10%.
The number of vehicles on the expressway is increasing rapidly. At present, about 20 thousand vehicles are plying on the expressway every day, whose number is likely to increase to 50 to 60 thousand in the next six months.
Also Read: MoRTH extends bidding date for bridge parallel to Vikramshila Setu
The fee of monthly pass, given to the people living in the area of 20 kilometers of the toll plaza, is also expected to go up by 10%.
As per National Highways Fee Rules 2008, there is no such provision for exemption to persons residing within a certain radius of user fee plaza. However, the facility of monthly pass at the rate of ₹315 per month for the financial year 2022-23 for unlimited trips though a fee plaza is available to a person owning a vehicle registered for non commercial purposes and residing within 20 kilometers from the fee plaza as per the National Highways Fee (Determination of Rates and Collection) Rules, 2008, provided a service road or alternative road is not available for use. In addition, this provision is not applicable in case of closed user fee collection system.