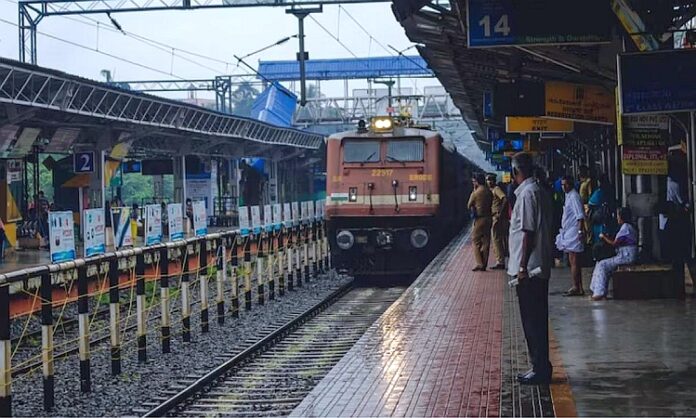 New Delhi: The Indian railways has been running as many as 196 special trains in different sections to deal with huge rush of passengers during the Holi festival. These trains are scheduled to make 491 trips so far even after Holi to ensure smooth return of the passengers to their work places.
Special trains have been planned to connect major destinations across the country on railway routes like Delhi-Patna, Delhi-Bhagalpur, Delhi-Muzaffarpur, Delhi-Saharsa, Gorakhpur- Mumbai, Kolkata-Puri, Guwahati-Ranchi , New Delhi-Sri Mata Vaishno Devi Katra, Jaipur-Bandra Terminus, Pune-Danapur, etc.
Also Read: Indian Railways to launched 8-day Garvi Gujarat special train
Crowd controlling measures by forming queue at the terminus stations under the supervision of Railway Protection Force (RPF) staff for orderly entry of passengers in unreserved coaches is being ensured.
Additional RPF personnel have been deployed at major stations to ensure security of passengers. Officers are deployed on emergency duty at major stations to ensure smooth running of trains. Staff are deployed in various sections to attend any disruption of train service on priority.
Measures have been taken for frequent and timely announcement of arrival/departure of trains with platform numbers, said a senior officer of the railway ministry.
As per the information, 29 special trains will run in Central Railway (CR), 15 in ECR, 8 in ER, 4 in NCR, 10 in NER, 6 in NFR, 35 in NR, 14 in NWR, 6 in SCR, 9 in SER, 2 in SECR, 1 in SR, 8 in SWR, 12 in WCR and 36 in WR.