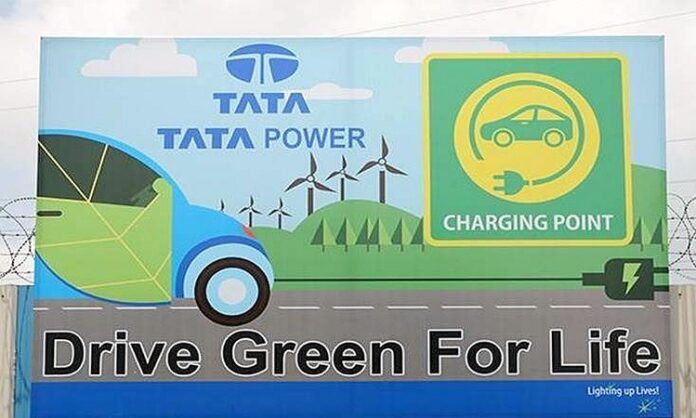 New Delhi: Tata Power, India's largest EV charging solutions provider, has in a statement said that it has set up over 450 charging points across 350 national highways in the country.
The charging stations are now present across major national highways including the longest highway (NH44 which connects J&K to Tamil Nadu), the busiest highway (NH19 connecting Delhi, Uttar Pradesh, Bihar, West Bengal, and Jharkhand) and other highways connecting major states across south, north, east and west India (NH65, NH48, NH16).
This is in line with the company's nationwide plan of setting up charging points from north to south, connecting Kashmir to Kanyakumari and from east to west, from Guwahati to Dwarka and Bikaner.
The widespread installation of Tata Power's EV Charging Points is making intrastate and interstate (via national highways) travel easy for vehicle owners. These 450 EV charging points on the highways are installed at diverse locations like hotels, commercial complexes and car dealerships across more than 25 states and 5 Union territories to provide ease of charging to reduce range anxiety and ensure seamless green and sustainable mobility.
Integrated network operation
For effective operational management of all-India charging points, Tata Power has also set up a state-of-the-art Network Operations Centre (NOC). The NOC provides the backbone for robust charging support. The centre has a real-time communication link with all the on-board chargers and is integrated with the digital platform that supports EV charging services of Tata Power.
It plays a key role in the proactive identification of issues, and quick resolution in case of any technical snag through maintenance teams. This centre is responsible for providing back-end system support, quick resolution of issues, and ensuring proactive charging infrastructure maintenance planning.
Praveer Sinha, CEO&MD, Tata Power, said "We are committed to promoting sustainable mobility in the country and are happy to set up more than 450 EV charging points across our national highways. This marks our presence on 60% of the existing highways. We believe that India's true EV transition will happen once we provide EV Charging solutions in not only cities and towns, but also across the major highways connecting states pan-India."
U

rban

areas also in focus
In urban areas too, Tata Power has been installing public/semi-public EV charging points at key residential complexes, malls, and petrol pumps to enable wider adoption among urban audiences. Recently, Tata Power has installed more than 150 charging points powered by clean energy sources in Mumbai.
Also Read: Jio-bp & Omaxe to set up 13 EV charging & swapping infra soon
The company's EV charging initiatives are in line with the Government of India's National Electric Mobility Mission Plan (NEMMP), which aims to develop EV charging infrastructure using the latest technological platform along with easy access to electric vehicles for charging points.
6,500 EV charging points by 2023
Tata Power says it "will continue to make sustainable mobility attainable in India and plans to have more than 6,500 charging points by FY2023. Tata Power at present has a strong network of 21,000 home chargers (for private usage) and over 240 electric bus charging points, as well as more than 2,400 public and semi-public chargers across 300 cities, towns and national highways.