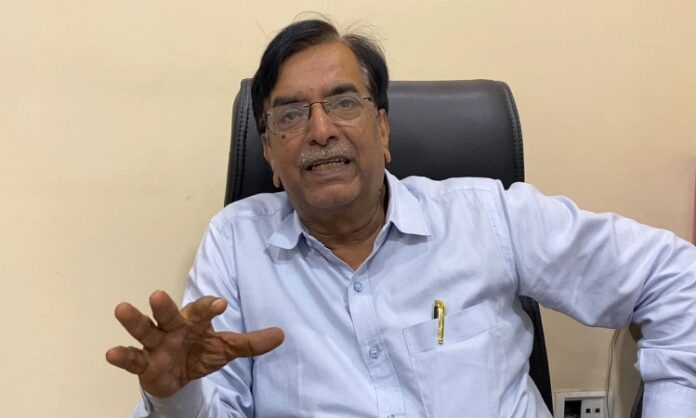 Bihar Industries Association (BIA) president Arun Agrawal feels that state government has of late made concerted efforts to promote entrepreneurs and boost industrialisation in Bihar. CM's Yuva Udyami scheme may turn out to be a milestone in proliferation of small scale industries. Recent policy initiatives have yielded promising results. However, a lot more needs to be done on policy as well as the approach level to see Bihar joining the league of industrial states. Excerpts of an interview by Khabar Infra
Que: Post Covid pandemic, the Bihar government made sustained bids to woo investors. It has come out with many attractive policies for entrepreneurs. How do you visualise the change in the industry sector in the wake of initiatives taken by the industries department?
Ans: After the Covid pandemic phase, which had a devastating impact on almost all sectors, the state government has announced oxygen policy and framed ethanol policy to draw the attention of investors. As many as 17 entrepreneurs have got the government's nod to set up their plants for ethanol production. It would bring good investment for Bihar if even ten out of 17 entrepreneurs carried on their operation. Pepsi has set up its plant in the state with ₹600-700 crore investment. Many entrepreneurs, who attended the investors' meet convened by the state government on Sept 29, have evinced their interest to set up their plants. Results will definitely come, if we keep working with positive mindset.
Q: There has been change in the governance after the state machinery started thinking seriously to bring in investments in industry sector. Did the change affect the industry's sentiment anyway?
A: Change in governance hardly matter if approach does not change for the industry sector. There could be some impact at individual level after the change in minister. Chief minister Nitish Kumar is the same and new industries minister Sameer Kumar Mahaseth is also enthusiastic to develop the industry sector. I must appreciate the industries department that it considered the BIA's demand and decided to rationalise the rates for plots under Bihar Industrial Area development authority (BIADA) for setting up industries.
Also Read: BIA reaches out to entrepreneurs, brief them on various schemes
Q: The state government has come out with attractive plans to encourage investors by offering incentives, promoting startups and providing incubation to innovative business ideas. Will it anyway going to benefit the state?
A: The Bihar government has announced the CM Yuva Udyami Yojna, which envisages selection of 16,000 young entrepreneurs every year and provide them financial assistance to the tune of ₹10 lakh as grant and soft loan and necessary skill training every year. This could turn out to be a milestone in the industrialisation of the state, as the scheme would see the emergence of around 16,000 young entrepreneurs in the industry sector. The mechanism of selection of startups and promote them must be in sync with the government's approach.
Also Read: BIA launches drive to tap fund for small, micro sector growth
Q: What about other initiatives like leather and textile policies, which were hailed by the BIA as well?
A: Oxygen policy is well timed, as it will help the state deal with the unforeseen health crises like Covid. However, the government needs to work a bit more seriously to ensure that incentives mooted for the leather and textile industries could benefit the small entrepreneurs. Current policies are beneficial for the major investors, as industrial units qualify for financial support only after reaching at the certain stage of growth.
Also Read: Bihar's purchase policy to promote local industries on anvil: Minister
Q: A lot of efforts have been made in the past by the government to promote industries in the state. How does the BIA perceive the growth in industry sector?
A: Consumption of electricity is considered a major yardstick to assess the status of industries anywhere. Industrialisation is not an easy thing to achieve on a platter. All stakeholders need to make collective and sustained efforts for that. Rajasthan was among the BIMARU states. However, it's (Rajasthan's) electricity consumption has reached around 13,000-14,000 mega watt (MW) daily, whereas Bihar's daily consumption is merely around 6,500 MW. Rajasthan's population is almost half of Bihar.