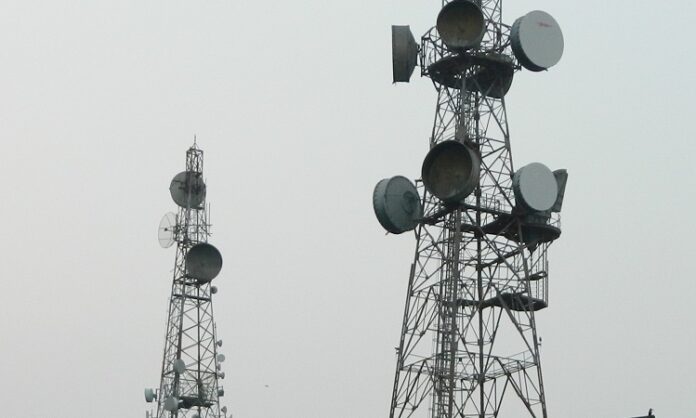 New Delhi: As many as 1615 villages of Jharkhand, 207 of Bihar and 126 of Himachal Pradesh will have 4G mobile network soon. They are among 24,680 villages located in remote and difficult terrain, which remained cut off from the mobile services despite 22 years since its launch in the country.
The Bharat Sanchar Nigam Limited (BSNL), the state owned telecom company, has been given the responsibility to bring these villages on the high-speed mobile network under the 'atyodaya' scheme of the Central government. The Union Cabinet has recently approved ₹26,316 crore grant, as part of the ₹1.64 lakh crore package for revival of the cash-strapped BSNL.
Private operators have no network in rural areas having non-viable traffic, while the existing network of the BSNL went dead and got dismantled over the years for want of maintenance owing to lack of finance and manpower.
Officials said that Jharkhand is among the states to get the maximum share of the fund as it required taking 5G mobile network coverage to 1615 villages across 23 out of 24 districts. Purbi Singhbhum has been allotted the maximum of 279 towers, followed by Paschim Singhbhum (178) and Chatra (163). Other districts of Jharkhand to benefit under the Antyodaya scheme are Bokaro (26 villages), Deoghar (33), Dumka (117), Garhwa (28), Giridih (4), Godda (33), Gumla (92), Hazaribagh (30), Jamtara (1), Khunti (88), Koderma (30), Latehar (81), Lohardaga (28), Pakur (6), Palamu (136), Ramgarh (18), Ranchi (6), Sahebganj (95), Seraikela-Kharsawan (35) and Simdega (109 villages).
Also Read: Union Cabinet approves ₹1.64 lakh crore revival package for BSNL
Likewise, 207 villages located in 13 districts will get the high-speed mobile network facility once the BSNL take up the network expansion plan later this year. As many as 125 villages, mostly located in forested and hilly areas would come under the mobile network. As many as 13 villages of Jamui and Rohtas, 12 of Gaya, 11 each of Patna and Nawada, five of West Champaran, four each of Munger and Banka, three of East Champaran, two of Begusarai and one each of Aurangabad and Lakhisarai will also come under the 4G network.
The Centre's plan of expanding the 4G network is also set to benefit the people of Himachal Pradesh, where 126 remote villages have been identified to be brought under the network coverage.
Officials said that the access to high speed digital network would enable to people to avail various kinds of social welfare scheme while staying in their villages. The project is significant as it will promote delivery of various e-governance services, banking services, tele-medicine, tele-education etc. through mobile broadband and generate employment in rural areas.
Last year Government approved a project for providing 4G mobile services in 7,287 uncovered villages in 44 aspirational districts across 5 states. The The project will be executed by BSNL using Atmanirbhar Bharat's 4G technology stack and will be funded through Universal Service Obligation (USO) Fund. The project cost of Rs. 26,316 Cr includes capex and 5 year opex.
BSNL is already in process of deployment of Atmanirbhar 4G technology stack, which will be deployed in this project as well.
The project has a provision to include 20 per cent additional villages on account of rehabilitation, new-settlements, withdrawal of services by existing operators.