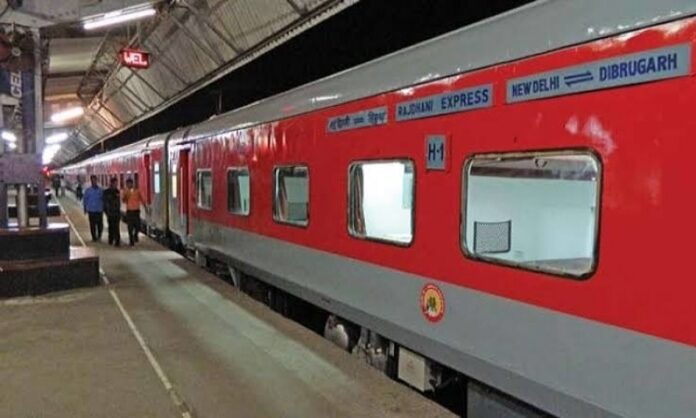 New Delhi: The Indian Railway is unlikely to restore the concession in train fare to senior citizen and media persons in near future.
Railway minister Ashwini Vaishnav gave a clear hint about it in the Lok Sabha when he state that the railway had spent a whooping ₹59,000 crore on providing subsidy for passengers' service last year. He said that the amount of subsidy on passengers' service was huge, which is more than the annual budget of many states.
Citing the minister's statement, a senior railway officer said that the central government is desperate to earn more from the railway to build the infrastructure and launch new facilities, instead of providing subsidy to the passengers. The Indian railway has taken away concessional fares to many category passengers since the outbreak of Covid pandemic in 2020.
Responding to a question in the Lok Sabha, he said the massive pension and salary bill of the railway is also very high.
Also Read: Indian Railways revenue in Aug up by 38% vis-à-vis last year
The ministry has already stopped fresh recruitment for the past many years, resulting in severe staff crunch at key operational areas. Low-performing staff are being chucked out or put on the warning in case of laxity. Serving staff of operation and maintenance wings are being compelled to work extra hours owing to shortage of hands, without any incentive.
The railway minister said that the Indian Railway is bringing new facilities. "In such a situation, if a new decision has to be taken, we will take it, but at present everyone should look at the condition of the railways," said Vaishnav, while responding to a question of Independent MP from Maharashtra Navneet Rana, who had sought to know if there is any plan of the railway to restore the concession given to senior citizens in train travel.
Also Read: Indian Rly gears up to run trains safely, avoid delays due to fog
At the same time, while answering another question, the Minister also gave information about Vande Bharat trains. He said that presently Vande Bharat trains are being run for a maximum distance of 500 to 550 kms. These trains currently have only seating arrangement. The Indian Railways is planning to run long distance Vande Bharat trains with sleeping facility.