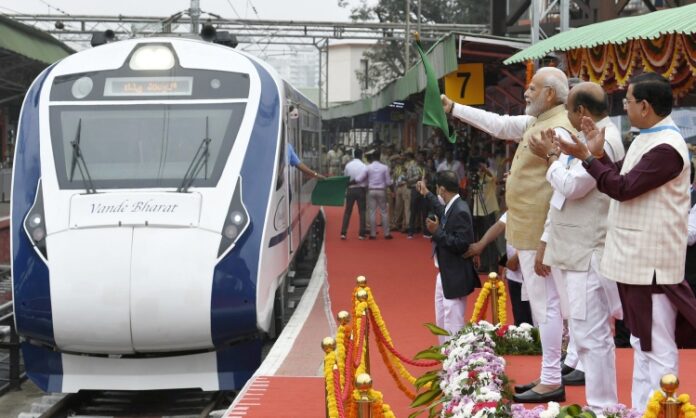 Bengaluru: Prime Minister Narendra Modi on Friday flagged off much talked-about Chennai-Mysuru Vande Bharat Express and Bharat Gaurav Kashi Darshan Train at KSR railway station in Bengaluru.
Chennai-Mysuru will be the fifth Vande Bharat Express train in the country and first such train in South India. It will enhance connectivity between the industrial hub of Chennai and the tech & startup hub of Bengaluru and the famous tourist city of Mysuru.
Bharat Gaurav Kashi Yatra train also launched
PM Modi also flagged off Bharat Gaurav Kashi Yatra train from KSR Bengaluru station. Karnataka is the first state to take up this train under the Bharat Gaurav scheme in which the government of Karnataka and the ministry of railways are working together to send pilgrims from Karnataka to Kashi. The pilgrims will be provided comfortable stay and guidance for visiting Kashi, Ayodhya, and Prayagraj.
Also Read: PM Modi launches Amb Andaura-Delhi Vande Bharat express
PM unvelies 108-ft high bronze statue
PM Modi unveiled 108 feet-long bronze statue of Sri Nadaprabhu Kempegowda, the founder of the city, towards the growth of Bengaluru. Conceptualised and sculpted by Ram V Sutar of Statue of Unity fame, 98 tonnes of bronze and 120 tonnes of steel have gone into making this statue, according to a statement by the Prime Minister's Office (PMO).
Terminal-2 of Kempegowda International Airport opened
During his Bengaluru visit, the PM also inaugurated the terminal-2 premises of Kempegowda International airport (KIA), spanning in an area of 2,55,645 square metres. Built at the cost of ₹5000 crore, terminal has a hanging garden in its premises, which is first of its kind.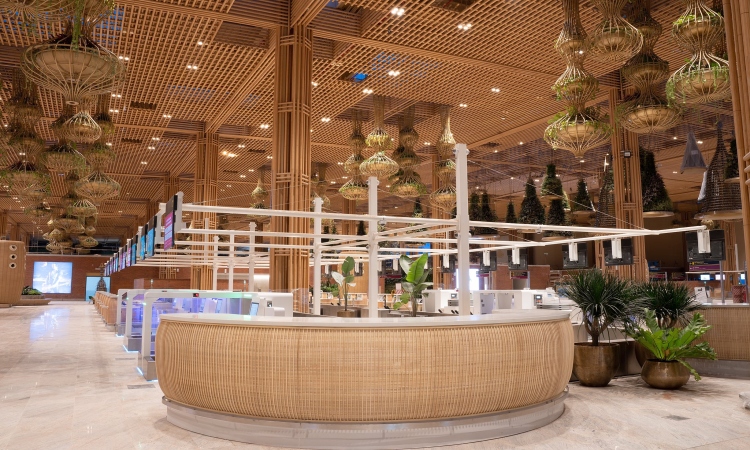 As per reports, the T-2 in its first phase will have 22 contact gates, 15 bus gates, 95 check-in solutions and 17 security check lanes. It will have nine customs hand baggage screening facility and the gate lounge will have a seating capacity of 5,932.
Also Read: Bengaluru, Varanasi airports to start FRT for hassle-free boarding from Aug
According to a senior KIA officer, the terminal-2 or T-2 has been designed a way to retain the philosophy of simplicity and minimal walking distances for the passengers a key characteristic of the KIA. "With the use of a combination of the latest in construction technology and natural material, this terminal will establish a new vision for sustainable growth," he added.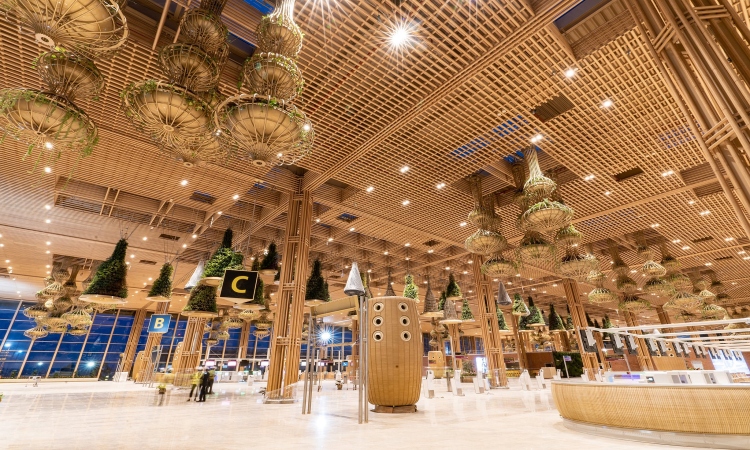 The new terminal has been built on four guiding principles — 'terminal in a garden', sustainability, technology and innovation, and art and culture of Karnataka.
T-2 is the first-of-its-kind 'terminal in a garden'. It will have lush greenery within and outside and will be a visual delight like no other in the world. The passengers' experience is designed to be a walk in the garden while traveling through the new terminal. The main attraction of this new terminal will be its 'hanging garden'.