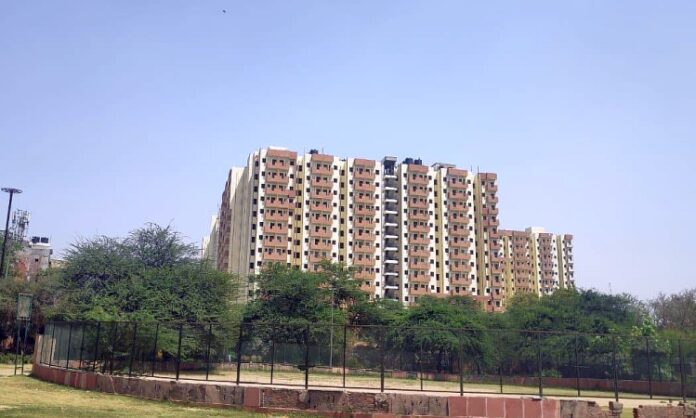 New Delhi: Prime Minister Narendra Modi on Wednesday inaugurated a set of 3024 newly constructed EWS (economically-weaker sections) flats at Kalkaji, Delhi, built to rehabilitate slum dwellers under the 'In-situ slum redevelopment project' by the Delhi Development Authority (DDA). He also handed over keys to eligible beneficiaries at Bhoomiheen Camp in a programme at Vigyan Bhawan in New Delhi today.
Addressing the gathering, the Prime Minister said that today is a big day for hundreds of families of Delhi, as it is a new beginning for many jhuggi dwelling poor families. "More than 3000 homes have already been prepared in the first phase of Kalkaji Extension alone. Very soon, other families living in the area will get the opportunity to enter their new homes," he said.
Poor are central to govt policy: Modi
Modi said that the poor are central to policy formation and decision-making systems and that the government is treating the issues of the urban poor with equal importance. "There were 50 lakh people in Delhi, who did not even have a bank account. That deprived them of any benefit of the banking system. They were in Delhi but Delhi was very far from them," he pointed out.
Steps on to regularise unauthorised colonies
Speaking on the topic of unauthorised colonies in Delhi, the PM acknowledged the constant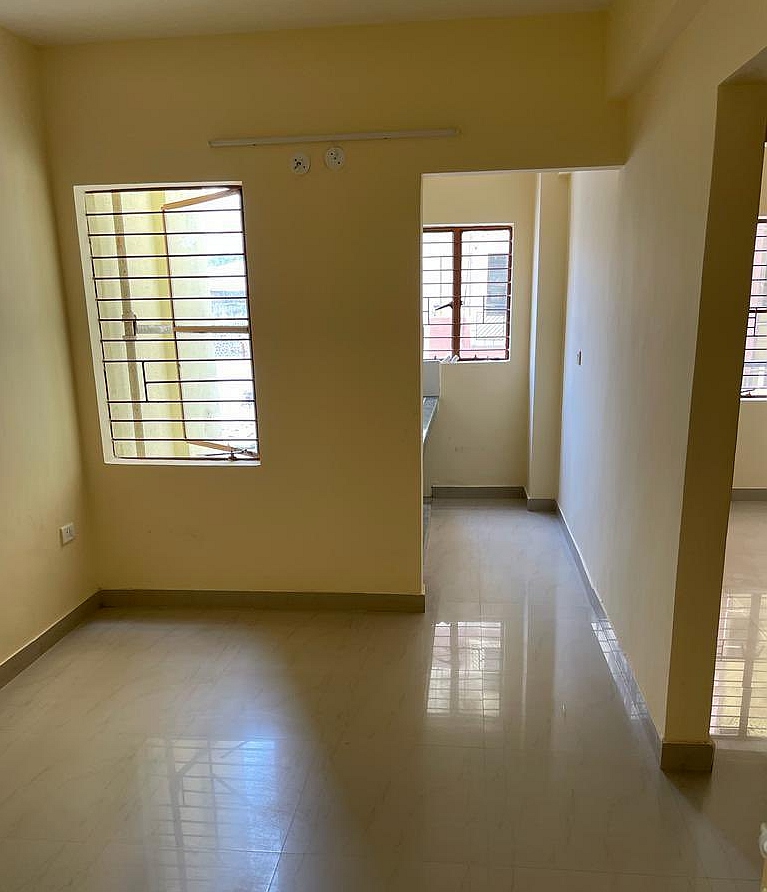 worry of the people about the status of their houses. "The central government has also done the work of reducing this concern of the people of Delhi. Work is going on to regularise the houses built in unauthorised colonies of Delhi through the PM-UDAY scheme. Till now thousands of people have taken advantage of this scheme", he said. He also mentioned that ₹700 crore rupees have been spent in providing interest subsidies to poor and middle-class families for constructing their own houses.
376 slums in Delhi getting redeveloped
In line with the vision of the Prime Minister to provide housing for all, in-situ slum rehabilitation in 376 Jhuggi Jhopri clusters is being undertaken by Delhi Development Authority (DDA). The objective of the rehabilitation project is to provide a better and healthy living environment to the residents of Jhuggi Jhopri clusters, with proper amenities and facilities.
Kalkaji projects to rehabilitate dwellers of 3 slum clusters
DDA has undertaken three such projects at Kalkaji Extension, Jailorwala Bagh and Kathputli Colony. Under the Kalkaji Extension Project, in-situ slum rehabilitation of three slum clusters namely Bhoomiheen Camp, Navjeevan camp and Jawahar camp located at Kalkaji is being taken up in a phased manner. Under phase-I, 3024 EWS flats at the nearby vacant commercial centre site have been constructed. The Jhuggi Jhopri site at Bhoomiheen Camp will be vacated by rehabilitating eligible households of Bhoomiheen camp to the newly constructed EWS flats. Post vacation of Bhoomiheen campsite, this vacated site will be utilised for rehabilitation of Navjeevan Camp and Jawahar Camp in Phase-II.
Also Read: Centre extends PM Awas Yojna (urban) till Dec 2024 to cater demands
Phase-I of Kalkaji projects inaugurated
Phase I of the project has been completed and 3024 flats are ready to move in. These flats have been constructed at the cost of about ₹345 crores and are equipped with all civic amenities including finishing having been done with vitrified floor tiles, ceramics tiles, Udaipur green marble counter in the kitchen, etc. Public amenities like community parks, electric substations, sewage treatment plants, dual water pipelines, lifts, underground reservoirs for hygienic water supply etc. have also been provided. The allotment of flats will provide ownership title and a sense of security to the residents.
The Jhuggi Jhopri site at Bhoomiheen Camp will be vacated by rehabilitating eligible households of Bhoomiheen camp to the newly constructed EWS flats