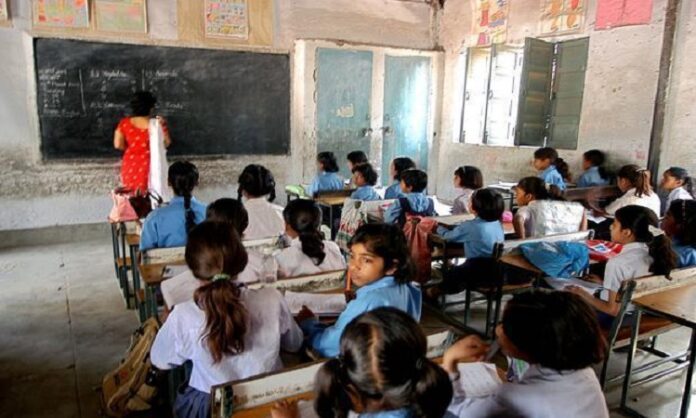 Patna: Barely 3.22% of the total aspirants, who appeared in the examination conducted by the Bihar Public Service Commission (BPSC) for the head masters (HMs) posts, could qualify for promotions.
A total of 13055 teachers had appeared in the examination to fill up 6,421 posts of HMs. However, only 421 could pass the examination. Answer sheets of 87 aspirants were not evaluated as they did not fill up their details correctly in the OMR sheet.
The examination for HMs was conducted May 31 at 25 centres in the state capital. All questions were of objective type. The BSPC released the least on Thursday. The teachers were asked 100 questions from General Studies, carrying for 100 marks, while 50 questions were related to BEd course. They also carried equal marks. There was a provision of deducting 0.25 marks for a wrong answer. Out of 415 candidates selected against the unreserved category, 99 are from general category, 21 of SC, 1 of ST, 103 from extremely backward class, 140 from backward class.
40% cut off for unreserved category
Officials of the BPSC said that 40% cut off was fixed for male candidates of general or economically weaker sections, 36.5% was stipulated as cut off for male candidates of backward classes and 34% for male candidates of extremely backward classes. The students of SC, ST, women and handicapped categories had the qualifying marks of 32%. The qualified candidates are included in the combined merit list.
Merit List
Out of 13 handicapped candidates who made it to the combined merit list, 10 handicapped candidates have been included in the selection list on the basis of horizontal reservation, out of which 4 candidates are from unreserved category, 4 candidates are from economically weaker section and 2 candidates are included in backward class. Remaining 3 candidates are included in unreserved category.
Balmiki Prasad, Prabhash Kumar, Tanuja, Ratnesh Kumar Yadav, Ratnesh Kumar, Pritam Kumar Deepak, Dhananjay Kumar Jha, Raj Kishore, Pankaj Kumar and Munna Kumar Thakur are among the top ten performers of the HMs examination.