Patna: The Panchayati Raj Department has stepped in to tone up health services in rural Bihar. It has decided to raise infrastructure of as many as 100 units of health sub centres (HSCs) across the state in the current fiscal.
Bihar Panchayati Raj Minister Samrat Chaudhary said that the HSCs would be raised in those areas which are deprived of it. "Based on the reports, the department has identified 100 locations across 36 out of 38 districts where building for HSCs would be raised. A sum of ₹55.48 crore has been allocated to the Zila Parishad (District Council) for building the health infrastructure in their respective jurisdictions. The Central Government has released the amount under health sector grant," said Chaudhary.
Sitamarhi district has been allotted the maximum of ₹3.32 crore for constructing the building of six HSCs at Tandaspur, Bela, Sirsiya Bazar, Bulalipur, Mehsaul and Akhta blocks. The District Councils of Aurangabad, Begusarai, Banka, Jamui, Muzaffarpur and Purnia have been asked to build the buildings of five HSCs each. Rest of the district councils, except those of Samastipur and Sheohar, have given the task of building two to four HSCs.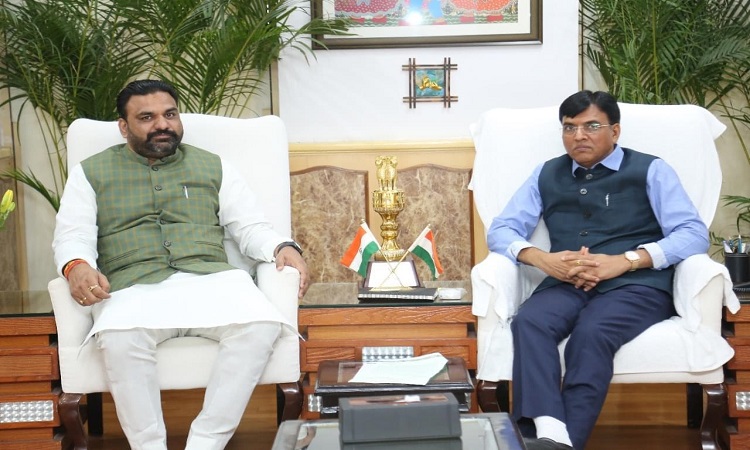 As per the recommendations of the 15th Finance Commission, Panchayati Raj Department has been given the responsibility to build the building structure for 30% health centres, while the Health Department will construct buildings in the rest areas, which are still deprived of the facility. Recently, Chaudhary had met Union Health and Family Welfare Minister Mansukh Mandaviya in New Delhi and discussed the plan for raising health infrastructure in rural areas by his department.
Panchayati Raj Director Ranjeet Kumar has written letters to the chief executive officers (CEOs) of all District Council to ensure compliance of the order within the stipulated time. "All the building structure should be made in accordance with the standards of health department," said the Director.
Samrat Chaudhary said that physical progress of the construction would be reviewed every months to ensure early construction of the premises.
Also Read: Bihar: Panchayati Raj-Urban Deptt face-off likely over revenue sharing
The State Health Department has already initiated the process of appointing about 9800 doctors, including 2632 general physicians, 3683 specialised doctors and 3270 Ayush doctors at different health centres and medical colleges in the state. The process to appoint about 8000 auxiliary nurses midwives (AMNs) is in the final stages.