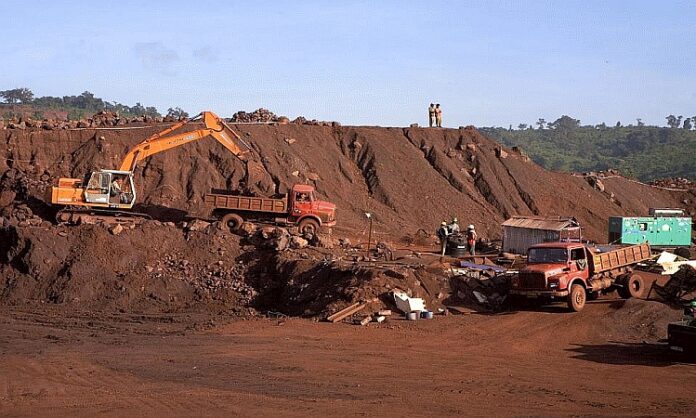 Bhubaneswar: The Odisha government has collected a total of ₹28,973.43 crore revenue from mining up to January 17 of the current financial year, and is expected to surpass the last year's earning of ₹49,858 crore last year, said the state's steel and mines minister Prafulla K Mallik here on Friday.
The revenue collection of the state from mining stood around ₹11,020 crore and ₹13,791 crore during 2019-20 and 2020-21 fiscal respectively, said Mallik, while addressing at the minerals, mining and metals conclave organised by the Bengal Chamber of Commerce and Industry (BCCI) here.
Also Read: Coal ministry holds meet to woo investments in commercial mining
He said that the state as of now has 47 steel industries with installed capacity of 33 million tonne per annum (MTPA) against installed capacity of about 4 MTPA of crude steel in the year 1999-2000. "Besides, the pellet plants in the state have an installed capacity of about 29 MTPA and the sponge iron plants have an installed capacity of around 15 million tonnes," he added.
During 2020-21, the total production of minerals was to the tune of 293.648 million tonnes with despatch of 325.495 million tonnes, which has increased to 362.40 million tonnes and 358.88 million tonnes, respectively, during 2021-22, the minister said, adding that the total production and despatch of minerals up to January 17, 2023 stand at 302.06 million tonnes and 295.07 million tonnes, respectively.
Also Read: Coal production to start from 4 mines in Jharkhand soon
The minister said the state has ensured a timely and effective implementation of the amended provisions of law and as has been presented, and thus became the state in successfully conducting auction of the 37 mineral blocks so far including 22 expired mining leases. "In regards to the minor mineral sector, Odisha is also taking adequate steps for identification of new minor mineral sources and bringing them to the process of operation. The revenue from the minor mineral resources stood at ₹680 crore in the previous financial year," added Mallik.
The minister call upon the industries to come out with technology to use the lower grade minerals, which cause for major concern for environment pollution. "By utilising these lower grade minerals, we can protect the environment and prevent misutilisation and non-use of these minerals," he suggested.
Also Read: SC tells Bihar govt to extend sand mining lease till March 31
"Till seven to eight years ago, Odisha used to get approximately ₹5,000 crore revenue from the mining sector, but last year it rose to ₹50,000 crore, which in return led to quality education, healthcare and better infrastructure, said Vivek Bharadwaj, secretary, department of mines.