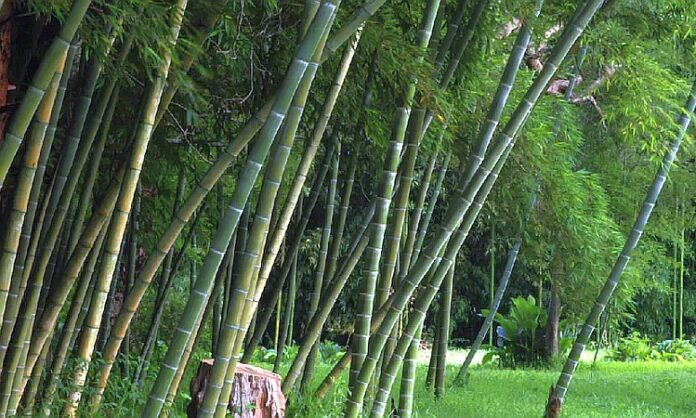 New Delhi: After using pelletised farm residue in its northern power plant, the NTPC Limited, the largest power-generating utility in India, is now planning to derive fuel from bamboos for its Bongaigaon power plant in Assam to cut down use of coal.
On Tuesday, the NTPC Ltd has tied up with Chempolis India, a Fortum group associate company and a leading Finnish bio-refining technology provider, to develop boi-fuel from bamboos, which grow abundantly in the north east to explore the feasibility of setting up a bamboo-based bio-refinery plant.
Chempolis will work with NTPC to conduct the feasibility study for the project which shall utilize bamboo for the production of 2G ethanol, bio-coal for thermal power plant & other value-added products. The MoU was signed in presence of NTPC director, HR, Dilip Kumar Patel, Engineers India Limited (EIL), director, HR, Ashok Kumar Kalra & Chempolis president & CEO Markus Alholm recently.
Also Read: Agriculture ministry forms advisory panel to promote bamboo farming
The proposed Bio-Refinery is planned as an integration project with NTPC Bongaigaon power plant, where all utility requirements such as steam, power, etc., shall be supplied from the power plant and the bio-coal produced by the bio-refinery shall partly replace coal in the power plant, effectively converting 5% of the generation of the power plant to green.
The project will support NTPC's decarbonization efforts, create job opportunities and build a sustainable model by promoting the use of locally available resources. M/s EIL is the project consultant for NTPC for preparation of detailed project report.
Also Read: NTPC & GE Gas Power sign MoU to decarbonize power generation
Officials said that the bio coal produced from the bamboos would be mixed up with coal for firing of the Bongaigaon power plant. The use of pelletised farm reside from Punjab, Haryana and Delhi has also helped the state governments bid to check air pollution in the national capital to certain extent.