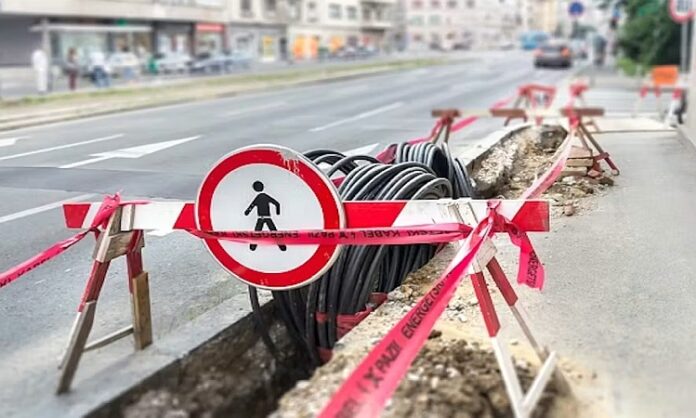 New Delhi: The National Highways Authority of India (NHAI) has embarked on digital highways project to develop optic fibre cables (OFC) infrastructure in 10,000 km length along major road projects across the country by FY2024-25.
The National Highways Logistics Management Limited (NHLML), a fully owned special purpose vehicle of NHAI, will implement the network of project, called digital highways, by developing integrated utility corridors along the national highways to develop OFC infrastructure. Around 1,367 km on Delhi-Mumbai expressway and 512 km on Hyderabad-Bangalore corridor have been identified as pilot routes for the digital highway development, said a senior officer of the NHAI.
Providing internet connectivity to remote locations across the country, the OFC network will help to expedite the roll out of new age telecom technologies like 5G & 6G. Recently inaugurated, 246 km long Delhi–Dausa–Lalsot section of the Delhi-Mumbai expressway features a three-meter-wide dedicated utility corridor used to lay OFC, which will serve as the backbone for the roll out of the 5G network in the region. OFC laying work along the national highways has started and is targeted for completion in about a year.
Also Read: NHAI picks SP Singla to build new 6-lane bridge on Ganga in Patna
OFC network will allow direct plug-and-play or 'fibre-on-demand' model for the telecom /internet services. The network will be leased out on a fixed price allotment mechanism on 'open for all' basis through a web portal to eligible users. OFC allotment policy is being finalized in consultation with department of telecommunication (DoT) and Telecom Regulatory Authority of India (TRAI).
Creation of digital highways will not only have a catalytic impact on the growth and development but will also contribute to the digital transformation of our country.
Also Read: Digital India opens 63rd startup hub at STPI, Devangere
The Union ministry of road transport and highways has drawn an elaborate plan to have OFC infrastructure along 25,000 km of national highways, in the next three years. In this regard, bids have been invited for laying OFC ducts for a total length of about 2,000 km, at a total cost of ₹500 crore.