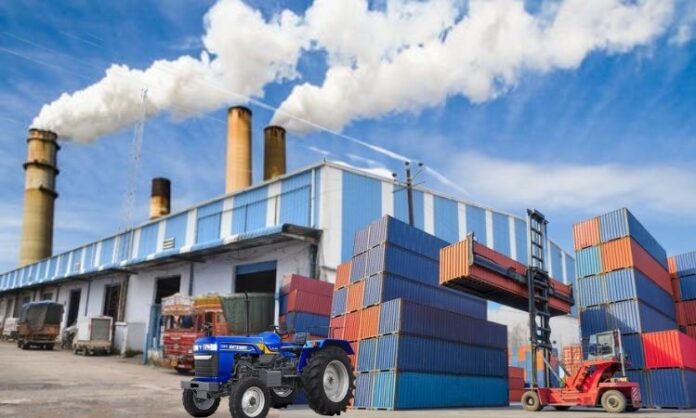 If parameters of performance, a roadmap for performance and a timeline for performance are clubbed together with a policy, then policy plus performance becomes progress. There may be contrarian views regarding a policy. Some may find a policy good while some others may not. But policy is like a driving force, a guiding force.
The New Logistics Policy, ratified by the Union cabinet in September, provides much-needed impetus to the government's vision of making India a more appealing and connected place to do business. As India seeks to modernise its infrastructure and supply chains, it is clear that technology is the key to uniting all stakeholders and better managing complexity.
As we all know, India's logistics market is unorganised, and NLP will aid in its transformation into an organised sector. NLP will provide a platform for regions that are not technologically driven, allowing them to adapt technology that will enhance and improve logistics efficiency.
Utilizing technology would ensure that products made in the country receive visibility and access in global markets, providing a significant boost to the country's 'Make in India' policy. This would also allow them to sell their products globally.
Also Read: PM launches long-awaited National Logistics Policy to boost trade
It is still too early to speculate on the implementation and impact of the NLP on the agricultural supply chain, as well as the benefits to stakeholders involved.
However, because the policy aims to use robust infrastructure and technology to support a rapidly growing agricultural economy, it will reduce friction in cross-border transactions.
If everything goes as planned, NLP will also significantly reduce fuel costs, allowing logistics companies to pass on the savings to the end consumer at the last mile delivery. In some ways, with NLP in place, commodity and other consumer goods prices are likely to fall.
Also Read: Jharkhand unveils policy to woo pvt investment in logistics parks
This policy should not be seen just as a government document. We need to catch up with the speed with which we need to transport goods from east to west like the speed of a cheetah.
(Jay P Gupta is Editor of Smart Governance, a Delhi-based English magazine)