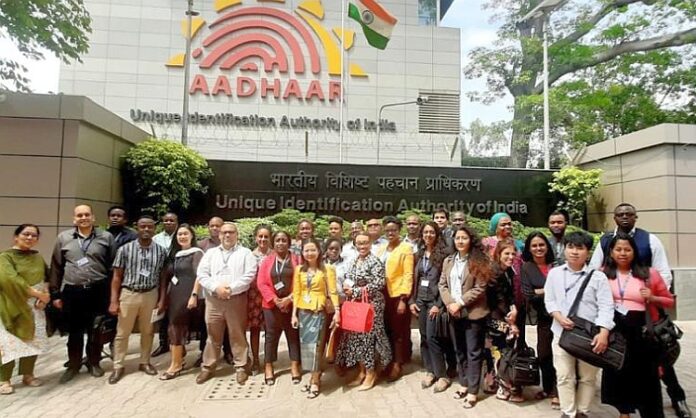 New Delhi: With a view to making Aadhaar a people-friendly application enabling ease of living services for citizens, the ministry of electronics and information technology (MeitY) has proposed rules to enable Aadhaar authentication by entities other than government ministries and departments.
Through an amendment enacted in 2019 to the Aadhaar (Targeted Delivery of Financial and Other Subsidies, Benefits and Services) Act, 2016; entities were allowed to perform authentication, if the Unique Identification Authority of India (UIDAI) is satisfied about their compliance with regard to standards of privacy and security specified by regulations and is either permitted by law to offer authentication services or seeks authentication for a prescribed purpose.
At present, government ministries and departments are allowed to undertake Aadhaar authentication under the Aadhaar Authentication for Good Governance (Social Welfare, Innovation, Knowledge) Rules, 2020 in the interest of good governance, preventing leakage of public funds and enablement of innovation and the spread of knowledge.
Also Read: UIDAI-IIT-B tie up to develop touchless biometric capture system
Now, it is proposed that any entity other than government ministry or department that desires to use Aadhaar authentication for the purpose of promoting ease of living and enabling better access to services, or usage of digital platforms to ensure good governance, or preventing dissipation of social welfare benefits, or enabling innovation and spread of knowledge, it shall prepare a proposal giving justification as to how the authentication sought is for one of the said purposes and in the interest of State and submit the same to the concerned ministry or department of the Central government in respect of central subjects and of the state government in respect of state subjects.
If the ministry/department is of the opinion that the proposal submitted fulfils such a purpose and is in the interest of the State, it will forward the proposal along with its recommendation to MeitY.
Also Read: UIDAI, SETS join hands for deep-tech research in IT sector
The proposed amendment has been posted on the MeitY website and comments are being invited from the stakeholders and the general public. Link of the proposed amendments in the rules is: https://www.meity.gov.in/content/draft-amendments-aadhaar-authentication-good-governance-rules-2020-enable-performance.