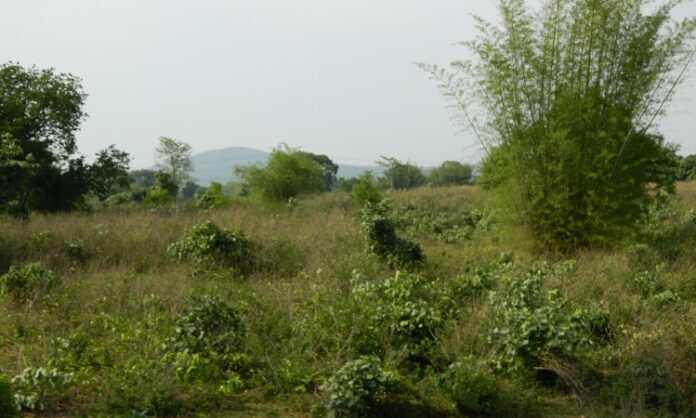 Bengaluru: The Karnataka Government has filed an affidavit in the Supreme Court (SC) fixing 3.30 lakh hectares of the extent of deemed forest land. About 6.64 lakh hectares of 9.94 lakh hectares of the deemed forest land have already been de-notified.
The move will further eat into the green space of the state, which is witnessing a continued shrink in view of surge in concrete jungles in the outskirts of all major cities, including the State Capital.
However, the decision is still the subject to approval by the Apex Court. A copy of the affidavit, accessed by Khabar Infra, over 1,62,073.52 hectares of the land has been dropped  from the status of deemed forest on the account of these lands not fulfilling the criteria of having 50 trees per hectare. The government decided to drop 27604.61 hectares on account of the repetition of survey numbers.

Background
Narrating the background of the deemed forest in Karnataka, former Principal Chief Conservator of Forest (Head of Forest Force) BK Singh said, "In 1996, the SC in its interim order has issued a direction for cessation of all non-forestry activities within the forest area, without prior approval of the Central Government.
It had asserted that the word "Forest" must be understood according to its dictionary meaning and any area in the government records irrespective of ownership will be regarded as forest. Complying with the directions the Karnataka Government in 1997 had appointed a Reconstituted Expert Committee (REC), which had identified 9.94 lakh hectares of the deemed forest."
Singh, however, added that over the years since the State Government found it difficult to clear projects, which required the diversion of forest land, the successive Governments in the State wanted to shrink the forest land.
Under the Forest Conservation Act (FCA), the respective State Government needs to take clearance from the Ministry of Environment, Forest and Climate Change (MOEF&CC).
Revenue Minister R Ashok confirmed the 6.64 lakh hectares of the denotified forest land would be handed over to the Revenue Department, which would assess the extent of land needed for public projects.
Pointing out to the abject failure of the forest department in protecting these forest areas, Singh said that most of the deemed forest land has been encroached and trees were deliberately felled. "Why cannot the forest department plant trees in areas where the criteria of '50 trees per hectare' was not fulfilled. The government slept over the years when deemed forest lands were encroached. This will prove to be the biggest disaster for the Western Ghats," he said.