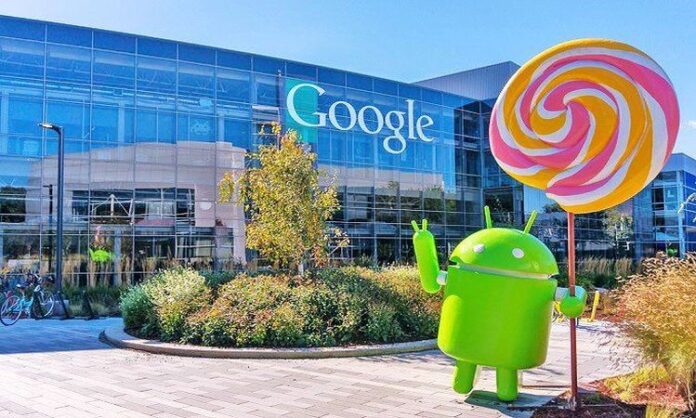 New Delhi: The Google on Friday said that India is at a juncture where the stakeholders must come together to bring down barriers to access and make safe and secure smartphones available to all, supported by a flourishing digital ecosystem.
The American multinational technology company made this assertion when it notched up the legal battle against the Competition Commission of India (CCI) to the Supreme Court. The CCI has imposed penalty of more than ₹1,300 crore for alleged infringement of competitive norms.
Justifying its argument, Google said that foundational disruptions at this stage could set us back years and undo the deep investments and effort made by original equipment manufacturers (OEMs), developers, and the industry overall.
It is a crucial moment for India – and our hope is that we, along with all the stakeholders of this vibrant ecosystem, can continue to build on top of this foundation," said the company.
The Supreme Court on Wednesday agreed to examine an appeal by Google against a decision by the National Company Law Appellate Tribunal (NCLAT), declining to stay a ₹1,337.76 crore penalty imposed on it by the CCI for alleged anti-competitive practices.
Google said that the "directions in the CCI's order" strikes a blow at the ecosystem-wide efforts to accelerate digital adoption in the country.
"Google is appealing these directions before Indian courts. While there has been a lot of reporting and debate on the subject, it is critical that our users and stakeholders understand the full import of what lies at stake," the company said in a blog post.
The number of annual app downloads in India reached a new high of 29 billion in 2022, making it the second biggest app market after China, offering developers in India and elsewhere, a strong platform to establish viable businesses on Play.
"India has seen a huge acceleration in the number of people coming online via smartphones. As we look beyond the estimated 700 million users who are already online, safety, affordability and expanded use cases for the next wave of users will be the pillars that will determine digital adoption.
"Unfortunately, the ordered remedies on Android strike blows to these very areas," said Google, which are increased exposure to online harm and privacy risks, lack of robust and consistent security upgrades, predatory apps that expose users to financial fraud, data theft and a number of other dangers.
"Since incompatible Android forks will not support the security and user safety features that Google provides, security responsibilities for these devices will instead fall to the OEMs, who will need to invest extensively in creating consistent, all-year-round security upgrades themselves," explained Google.
This will result in higher costs for the OEMs, and consequently, more expensive devices for Indian consumers, it added.
Google moved the apex court after the setback at NCLAT, which did not stay the CCI order on abuse of dominant position in multiple markets in the Android mobile device ecosystem case.