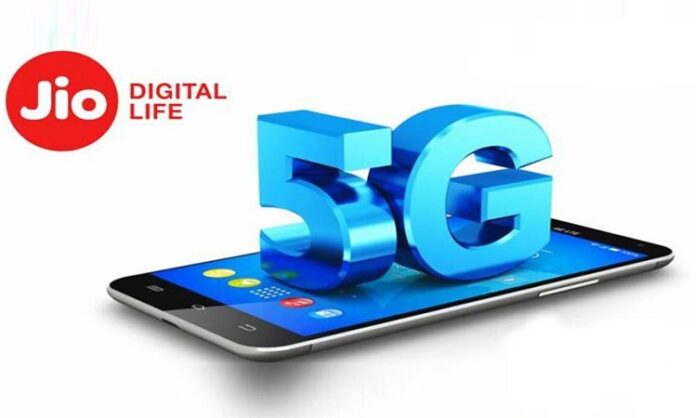 New Delhi: Reliance Jio Infocomm Limited (Jio), a subsidiary of Reliance Industries Limited (RIL), on Saturday announced the launch wi-fi services running on JioTrue5G network to provide seamless ultra high speed data connectivity at places of gathering like educational institutions, religious places, railway stations, bus stands and commercial hubs.
JioTrue5G powered wi-fi was launched today in the holy city of Nathdwara in Rajasthan also.
Jio users will get this new wi-fi service free of cost during the offer period. Other network users will also be able to make limited use of Jio 5G powered wi-fi. But if they want to use the full service of Jio 5G powered wi-fi, they have to become a Jio customer. Interestingly, it is not necessary for the customer to have a 5G handset to connect to Jio True 5G wi-fi. One can also connect to the service from a 4G handset.
Also Read: Jio launches Beta version of True-5G in four major cities
Along with JioTrue5G powered service, Jio's True 5G services have also been launched in Nathdwara and Chennai. Recently, 5G services were also launched in Delhi, Mumbai, Kolkata and Varanasi. Jio teams are working around the clock to launch 5G services in other cities soon and increase the availability of True 5G handsets.
While wishing the countrymen on the occasion of Diwali, Akash Ambani, chairman of Jio Infocomm, said, "By the grace of Lord Srinathji, 5G powered wi-fi service is being launched in Nathdwara today with Jio True 5G service. We believe that 5G is for everyone, so we are trying to get Jio's True 5G service to every corner of the country like Delhi, Mumbai, Kolkata and Varanasi soon. With the blessings of Srinathji, Nathdwara and Chennai have also become Jio True 5G cities from today."
Nathdwara is the first city in Rajasthan where any operator has launched 5G services. However, the company has not yet announced the commercial launch. Chennai in southern India has also come on the company's 5G service map.