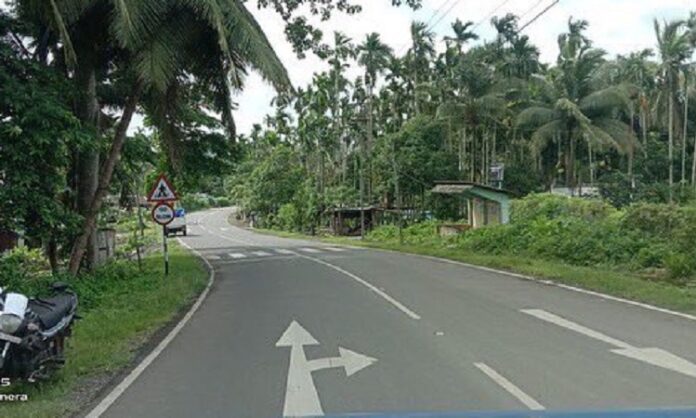 Ranchi: Those coming from Hazaribagh and going to Patratu will have a suitable option to bypass congested traffic in the capital city areas.
The State Road Construction Department (RCD) has prepared a detailed project report (DPR) for a two-lane ring road connecting Bariatu Road with Kanke Road via Lem and Parchuttu. It will be executed at an estimated cost of ₹122 crore.
A senior officer of the RCD said that technical committee of the department has approved the project and it would now be sent for the Cabinet for further clearance. "The alignment of new road will be almost same as the existing dilapidated single-lane road, containing some stretch of earthen road. The road, once ready, would allow those coming from Hazaribagh and Jamshedpur to go Patratu, a tourist place, or the Central Institute of Psychiatry (CIP), Kanke, without traffic congestion," he said.
The need for building a better road on this stretch, starting from Bargain village on Bariatu road was being felt for long. "However, there could be no serious deliberations on it in the department, as the exercise required acquisition of land from the people. The new road will have new alignment at some places. There will be a few bridges on rain-fed rivers," said an officer.
Left free traffic junctions
Emboldened by successful trial of 'left-free' traffic concept, the Ranchi Traffic Police have decided open some more major road crossing in the city areas. A decision to this effect was taken at the meeting of Road Safety Committee of Ranchi on Sunday.
As per the proposal approved by the committee, the traffic police will put up signages and plastic bollards to declare certain road crossings free for left turn. Earlier, those wishing to take the left turn at the traffic posts were not allowed to go, if the traffic light does not glow green to cross and go ahead.
New left free road crossings
The road junctions at New Market, Munda Chowk, Karamtoli Chowk, SSP Residence Chowk, Hotlips Chowk and Randhir Verma Chowk (near Machhli Ghar) have been declared free for left turn. The traffic police are planning to open more road junctions in the city free for left turn. Encroachments on road will be razed for creating additional passages at the junctions, said a traffic DSP.