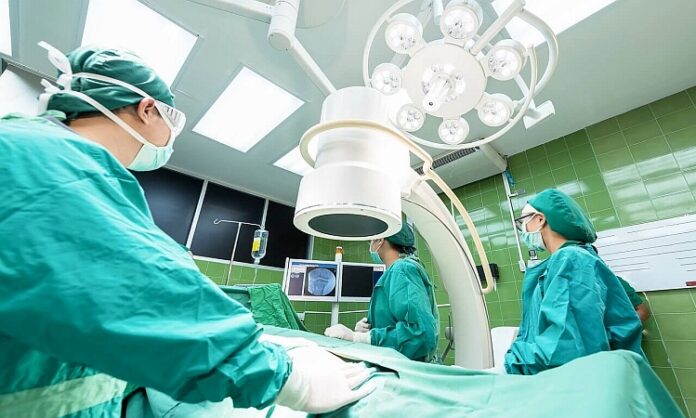 Ranchi: Prompted by higher casualty in road accidents on the national highways (NH), the Jharkhand government has decided to set up as many as 30 trauma centres in the accident prone stretch of major roads. However, about 24 trauma centres would be built and operationalised in the first phase, said officials familiar with the matter.
Jharkhand is among the states where casualty in road accidents is higher. Officials said that the incidents of death is higher as the injured generally hardly receive better treatment during the golden hour (initial one hour) of the accident.
Also Read: Faulty DPRs reasons for road accidents: Gadkari
According to the report of the Union ministry of road transport and highways (MoRTH), Jharkhand has the fourth highest number of deaths in NH accidents. The state averages 74 deaths per 100 injuries.
A senior officer of the state's health department said that Jharkhand rural health mission society has invited proposals from private companies or institutions for setting up, operation and maintenance of trauma centres. Technical bids will open on February 15th. Trauma care centers will be opened in the next three months. The center will have expert doctors, ICU, ventilators, labs and other modern facilities for the injured.
Jharkhand roads have 150 danger zones
According to the Jharkhand government's records, there are about 240 accident prone areas in the state, out of which 150 have been identified as dangerous. It has the highest number of deaths. These places do not provide immediate treatment to the injured in the event of an accident. The injured has to be referred to the trauma center at Rajendra Institute of Medical Sciences (RIMS) in the absence of treatment facility nearby. Sometimes the patient dies before reaching the hospital.
Also Read: NHAI plans speed limit on service roads to curb accidents
At the last month's road safety meeting, state's chief secretary Sukhdev Singh had directed the officials to expedite the process of opening trauma care centers on all major NHs across the state.
Trauma centres will be well-equipped
Trauma centers will be equipped with modern equipment and will function round the clock. The trauma care centers will have emergency, lab, ECG, plaster room, X-ray, CT scan, sonography, OT room, children's ICU, micro biology and blood bank facilities. In addition, surgery, anesthesia, general physician, orthopedic, gynecological doctors, nurses and technicians will provide services at these centers 24 hours a day.
Initial 1hr important for saving life
"The first hour after a road accident is very crucial. If the injured get critical care in this golden hour, the death rate is much lower. If doctors and ICUs are available in trauma care centres, many lives could be saved. However, just building a trauma center and leaving it won't do any good," said a doctor at RIMS.
Locations of proposed trauma centres
Between Mathan and Topchanchi on GT Road passing through Dhanbad
East Tundi in Govindpur-Sahibganj Road
Ranchi-Tata Road Taimara Valley, Tamar, Chowk
Chutupalu Valley, Ramgarh,
Sikidari Valley in Ranchi-Hazaribagh Road
Before Khunti in Ranchi-Simdega route
Bedo, Palma, Palkot in Ranchi-Gumla route
Kudu, Lohardaga, Garhwa, Chandwa, Latehar in Ranchi-Daltonganj route
Kodarma Valley in Ranchi-Kodarma route
NH and state highway in Pakur route