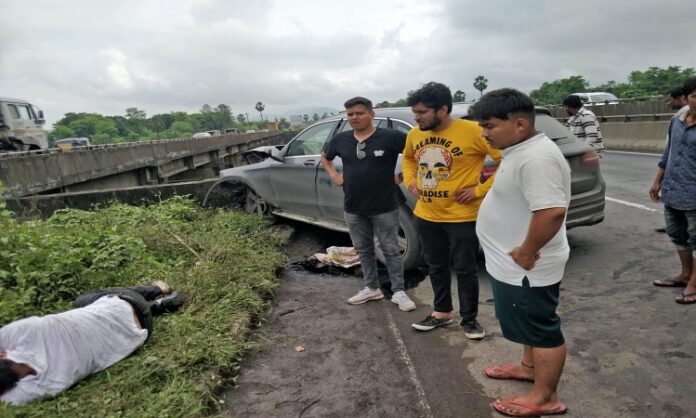 New Delhi: Prompted by the huge number of road accidents, the ministry of road transport and highways (MoRTH) has decided to enforce speed restrictions on the service road of the national highways (NHs).
Records show that around 20% of the total road accidents happen on the service roads, which still has the speed limit of 40-50 kilometre per hour. Officials of the National Highways Authority of India (NHAI) said that they have proposed to bring down the speed limit of vehicles on the service roads by 30-40km/hr.
Speed limit on service roads, passing through market places or densely populated localities to be curbed down to 30 km/hr. "The NHAI is going to launch the pilot project for limiting the speed on service roads on Delhi-Meerut expressway and the Delhi-Jaipur national highway. Adequate number of police personnel would be deployed to ensure strict adherence to the speed limit," said a senior officer of the NHAI.
Around 4 lakh road accidents take place in the country every year, in which around 1.55 lakh people die. In the accidents, pedestrians and bikers account for 50% deaths.
Recently, MoRTH minister Nitin Gadkari has expressed serious concerns over rising cases of accidental deaths on roads and call up on the engineers to do away with engineering faults in the detailed project reports (DPR). The transport departments of all the states have already directed by a panel constituted by the Supreme Court to study the causes of road accidents in their respective territorial jurisdictions and take corrective steps to minimise the deaths.
Also Read: Faulty DPRs reasons for road accidents: Gadkari
Officials of the NHAI said that anti-encroachment drives would be carried out on Delhi-Meerut expressway and the Delhi-Jaipur national highways to ensure smooth movement of traffic on the congested stretches. Besides, 182 additional cameras would be installed to monitor movement of vehicles on the service roads. "Same guidelines would be issued on service roads of other NHs across the country up on successful operation of the pilot projects," they said.