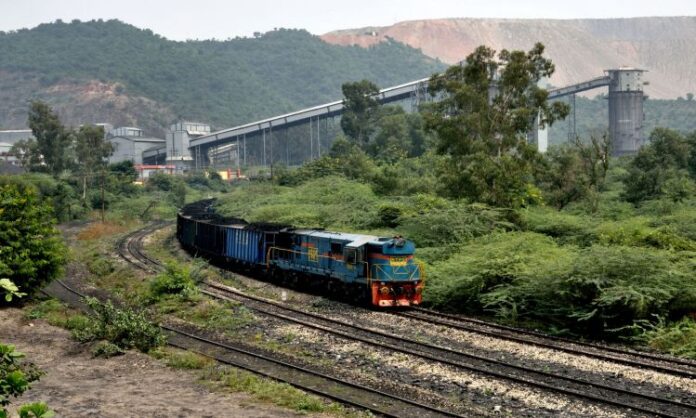 New Delhi: The Coal India Limited (CIL), a Central government undertaking, has been tasked to produce 780 million ton (MT) coal during the fiscal 2023-24 as part of the coal ministry's bid to optimise the coal production target of one billion ton (BT) in the same period.
The targets for different coal companies, including captive and commercial mines, were set during an in-depth review meeting chaired by coal secretary Amrit Lal Meena with all coal companies' representatives in Delhi on Wednesday.
Also Read: Coal ministry redoes bank guarantee norm, reschedules biding date
Besides the CIL, Singareni Collieries Company Ltd has been stipulated the production target of 75 MT while the captive and commercial mines have been asked to meet the target of 162MT in the current fiscal, said a senior officer of the coal ministry.  A total of 290 mines are operational in CIL, out of which 97 mines produces more than one MT per year.
For all 97 such coal mines, issues of land acquisition, forest clearance, environment clearance, rail connectivity and road connectivity have been discussed and time-lines fixed.  It is noteworthy that with continued effort of coal companies, out of 97 coal mines, there are no pending issues in 56 mines.   Only 41 mines have 61 issues, for which continued co-ordination and monitoring is being carried out by top management of coal companies with state government's authorities concerned  and the central ministries.
Also Read: Coal ministry holds meet to woo investments in commercial mining
The CIL has produced 622 MT coal during the year 2021-22 and for the year 2022-23, registering a growth of over 16%,  513 MT have been produced so far. It is expected that CIL will surpass the target of 700 MT fixed for current fiscal and accordingly will achieve 780 MT for the year 2023-24.
Allocation orders issued for 3 more coal mines
Meanwhile, the coal ministry has issued allocation orders for three more coal mines on Tuesday under the commercial coal mining. Representatives of successful bidder received allocation orders from additional secretary (ministry of coal) & nominated authority M Nagaraju.
During his address Nagaraju emphasized on participation of private sector for contributing towards energy security. He also requested successful bidders to complete development of coal mine as per efficiency parameters.
The cumulative production capacity of these three coal mines comes to 3.7 MT per annum (MTPA) and geological reserves 156.57 MT. These mines are expected to generate an annual revenue of ₹408 crores and will attract Capital Investment of ₹550 crores. It will provide employment to 5000 people.
With the allocation of these coal mines, allocation orders have been issued for 48 coal mines so far with cumulative PRC of 89 MTPA under commercial mining.