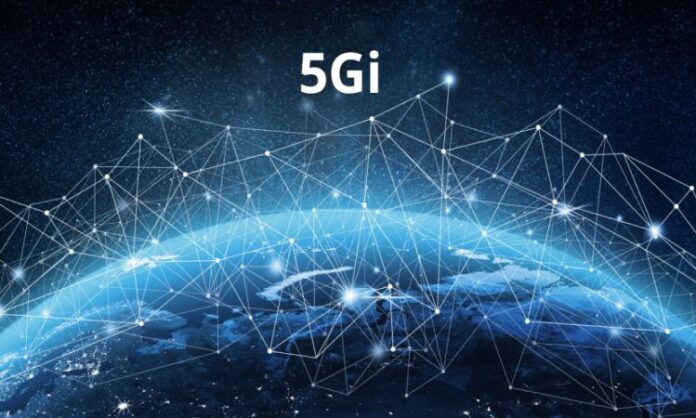 Gangotri (Uttarakhand): India's bid to expand 5G mobile network achieved yet another milestone with the commissioning of advanced transmission station in Uttarakhand's Gangotri on Wednesday. As of now, there are more than 2 lakh 5G sites across the country.
The 5G site at Gangotri was inaugurated by Union minister for communications and IT Ashwini Vaishnaw and Uttarakhand Chief Minister Pushkar Singh Dhami. "Today practically every minute one 5G site is getting activated. The world is surprised. It is a matter of pride for us that 2 lakh site has been installed in Chardham," Vaishnaw said.
Also Read: With fresh launch, Jio's True 5G reaches 225 cities, including Gaya
The communication minister said that India will take lead in the 6G network development, while it is standing shoulder to shoulder with the rest of the world in terms of 5G technology. "Gone are the days when technology transfers used to be signed. Today India has become a technology exporter," Vaishnaw added.
Officials of the ministry of communications and IT said that the first 1 lakh 5G sites were rolled out within five months of the launch of service by Prime Minister Narendra Modi on October 1. The next 1 lakh sites have been rolled out in three months.
Also Read: Airtel launches cutting edge 5G service in Ranchi, Jamshedpur
Uttarakhand chief minister Dhami said the devotees of Chardham would be using the 5G mobile network. "Besides, our border area will also get wrapped up with mobile connectivity. The dream that we saw of high-speed connectivity in the hilly area of Uttarakhand has been fulfilled today," Dhami added.
According to the officials, the launch of high-speed data service will help in relief and disaster management, surveillance and boost the economy. A dedicated optical fibre connectivity of Chardham—Badrinath, Kedarnath, Yamnotri and Gangotri—in Uttarakhand has also been launched today.