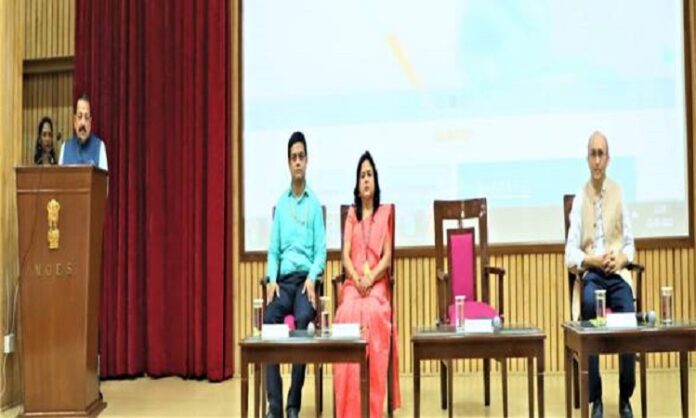 New Delhi: In keeping with the spirit of "One Nation, One Portal", Union Minister of State for Science and Technology Jitendra Singh on Saturday launched Single National Portal for Biotech researchers and start-ups.
The portal "BioRRAP" (Biological Research Regulatory Approval Portal) aims to catering to all those seeking regulatory approval for biological research & development activity in the country and thus offers a huge relief for 'Ease of Science as well as Ease of Business'.
Advertisement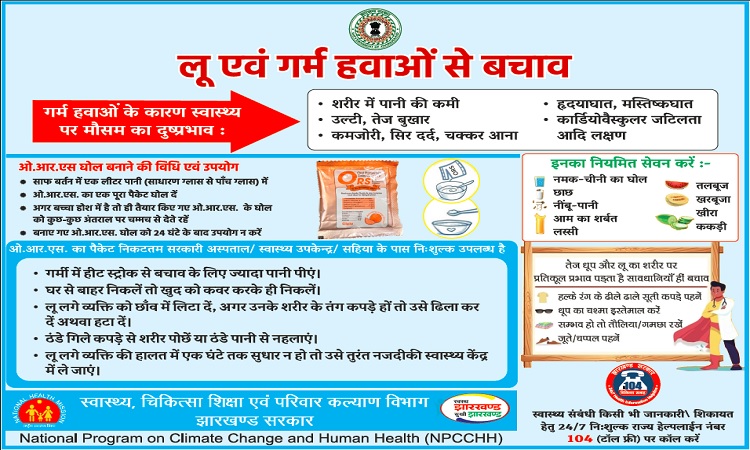 Speaking after the launch BioRRAP, the Minister said, India is poised to become a Global bio-manufacturing hub and will figure among the top five countries of the world by 2025.
Briefing on salient features of the portal, he said it would also allow stakeholders to see the approvals accorded against a particular application through a unique BioRRAP ID. He described this unique portal of DBT as a step towards 'Ease of Doing Science and Scientific research and Ease of Start-ups in India'.
"Bio-technology has fast emerged as an academic and livelihood avenue for youngsters in India. There are over 2,700 biotech start-ups and more than 2,500 biotech companies working at present in the country," the Minister pointed out.
Singh further said that this portal will strengthen interdepartmental synergies and bring accountability, transparency and efficacy in functioning of agencies regulating various aspect of biological research and issuing permission. Congratulating the Department of Biotechnology for launching of BioRRAP portal, he suggested that the Department should endeavor to evolve further mechanisms to make the procedures simpler and effective.
At present there is no mechanism to track the requisite regulatory approval for a research proposal on a single portal and therefore, to provide more credibility and recognition to such biological researches. The Government of India has developed a web system under which each research, requiring regulatory oversight, will be identified by a unique ID called "BioRRAP ID".
"The portal will serve as a gateway and will help researcher to see stage of approval of their applications for regulatory clearances and to see preliminary information on all the research work being undertaken by the particular researcher and/or organization," said Singh.
India is among the top 12 destinations for biotechnology globally and 3rd largest biotechnology destination in the Asia Pacific region. The Minister said that by 2025, the contribution of the Indian biotechnology industry in the global biotechnology market is expected to grow to 19% from a mere 3% in 2017. He also added that the Bio Economy's contribution to the national GDP has also grown steadily in the past years to 2.7% in 2020 from 1.7% in 2017 and will touch new heights after 25 years of Bio-economy journey in the Centenary year of 2047.
In his address, Secretary, Department of Biotechnology, Rajesh S Gokhale said that BioRRAP has been developed that generates unique ID for all the research applications submitted on this portal. "Using this BioRRAP Id, further submission process to respective regulatory agencies has to be initiated based on the research application," he said, adding that the portal is dedicated only for research related activities and not for product development.
IN A NUTSHELL
Single National Portal for Biotech researchers and Start-Ups
Portal BioRRAP to cater to those seeking regulatory approval for biological research
India poised for becoming a global hub for bio-tech research
BioRRAP to ease of doing science, scientific research & ease of Start-ups
Over 2,700 biotech start-ups & 2,500 biotech companies working in India
Contribution of Indian biotech sector in global market to grow to 19% by 2025
Share of Indian biotech industries in world stands at mere 3% in 2017