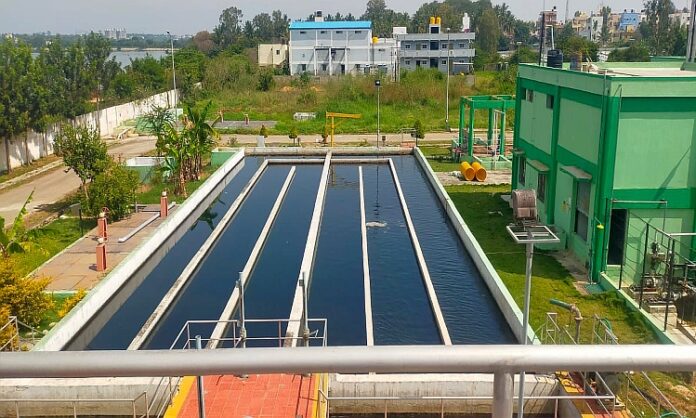 Bengaluru: After making all districts open defecation free (ODF), the Central government on Saturday launched another mega campaign, Toilet 2.0, to transform public and community toilets in all urban areas. The drive was kicked off on the world toilet day (WTD).
Launching the campaign, Union minister for housing and urban affairs Hardeep S Puri said "India is set to go beyond the ODF narrative. Clean and safe public restrooms and public spaces will improve the experience and quality of public life. I am confident that all stakeholders would act together to make the campaign a resounding success."
The campaign was launched after a two-day workshop on best practices adopted in different parts of the country to manage human waste and used water, so that wastes could be recycled for further uses. Officials also advocated institutional solutions to deal with burgeoning wastes and subsequent load on mother nature.
Secretary, ministry of housing and urban affairs (MoHUA), Manoj Joshi said next level of sanitation journey requires institutional solutions. "The ODF++ protocol and certification for cities is given to ensure that human waste is contained safely. Already 25% of our cities have attained this status. A Water Plus certification is given to cities, which do not discharge untreated used water into the environment. These initiatives align perfectly with the theme of the Toilet 2.0 mission. By the end of the mission, it is expected that 100% of our cities will be certified ODF++ and at least 50% will attain Water Plus status," explained Joshi.
Also Read: After ODF goal, Centre embarks on garbage free India campaign
During the workshop, senior state officials, mission directors and chief engineers from 29 states came together for this intensive three-day workshop. Experts from the Central public health and environmental engineering organization, MoHUA, practitioners, academic institutes and technical agencies provided their expertise on various facets of used water management from scientific principles to planning and designing systems to the implementation of used water management (UWM).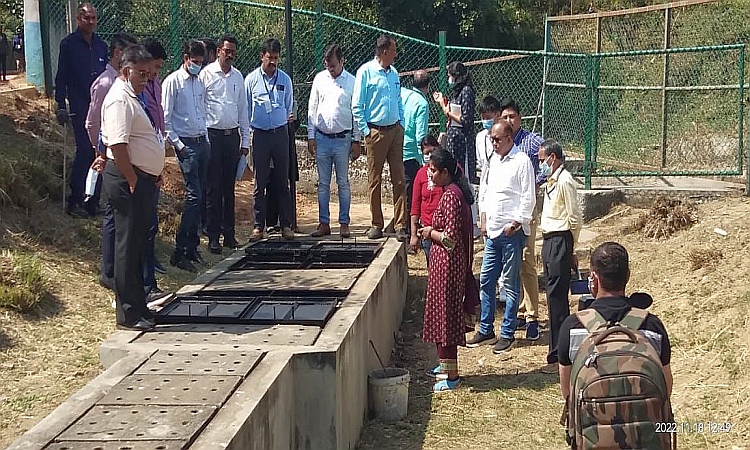 International and national best practices were shared and the states also exchanged their learnings and experiences. The workshop concluded with a definite roadmap to accelerate the implementation of used water management. The importance of comprehensive UWM was highlighted, which will obviate the requirement of separate treatment of faecal sludge. Various typologies of community and public toilets, i.e., bundled conveniences, high footfall areas etc. were showcased. Innovative financing models via public-private partnerships , sustainable revenue models through user fee, advertisement etc. were also shared during the event.
Also Read: Five years on, Patna's STPs & their network remain incomplete
The campaign has five thematic areas:
People for Toilets: Cleaning and maintaining the community and public toilets
Partners for Toilets: Adoption of Public toilets
Design Toilets: Design Challenge
Rate your Toilet: Promoting user feedback to improve public toilets and
My thoughts – Our Toilets: Gathering public opinion for toilets
The People for Toilets an inter-city competition is envisaged for cleaning and maintaining the community and public toilets in which top-performing cities will be recognized.
The objective of the Partners for Toilets theme is to forge partnerships with potential organizations for the adoption of community and public toilets for interim cleaning, annual operations and maintenance, one-time financial aid, IEC activities, beautification activities, innovation, feedback etc.
Also Read: NHRC gets tough over pollution, asks Centre, States & HCs to file ATR in 3 months
The partnerships, including public private partnership models, corporate sponsorship etc. should provide impetus for sustainability of the functionality of the Community and Public toilets in cities and enhancing toilet users experience. Interested parties for partnership can register at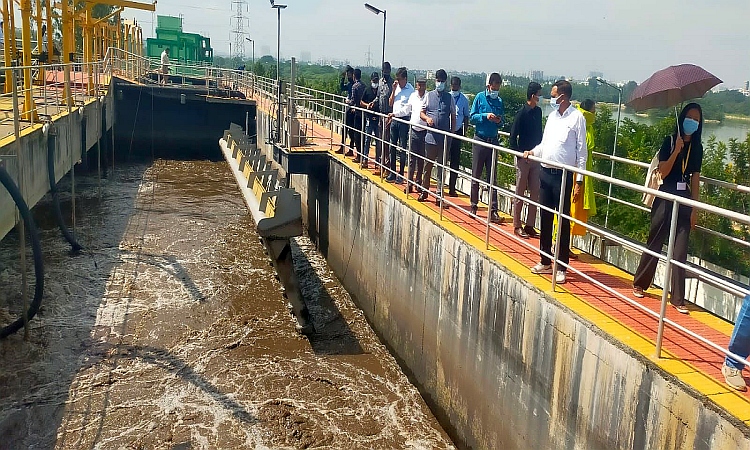 The third theme, Design Toilets (Design Challenge) is being organized in collaboration with the Council of Architecture through which design entries will be invited from students of architecture and practicing architects for aspirational toilets in the two categories of Public toilets and Community toilets. Based on the entries received, top designs will be selected and created into a compendium for cities' consideration to adopt the designs.
Rate your Toilet is for promoting user feedback to improve public and community toilets and My thoughts – Our Toilets is a general public survey among citizens on public toilets across the country. A questionnaire on citizen aspiration for toilets will be available on MyGov platform for the public to answer. The results from the survey are expected to help states and cities to understand gaps and provide course corrective measures. A champion of change certificate will be rewarded to the participants at the end of the survey.