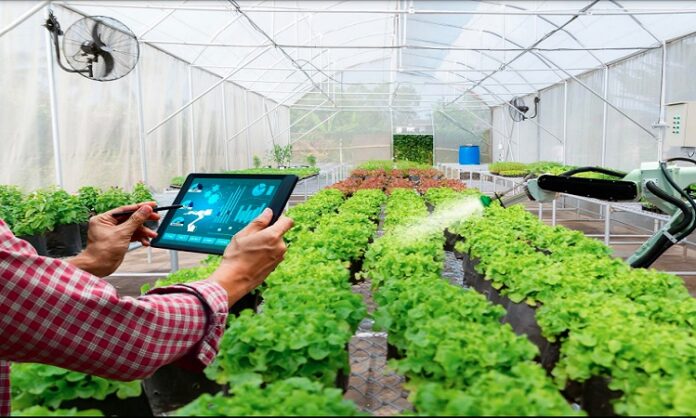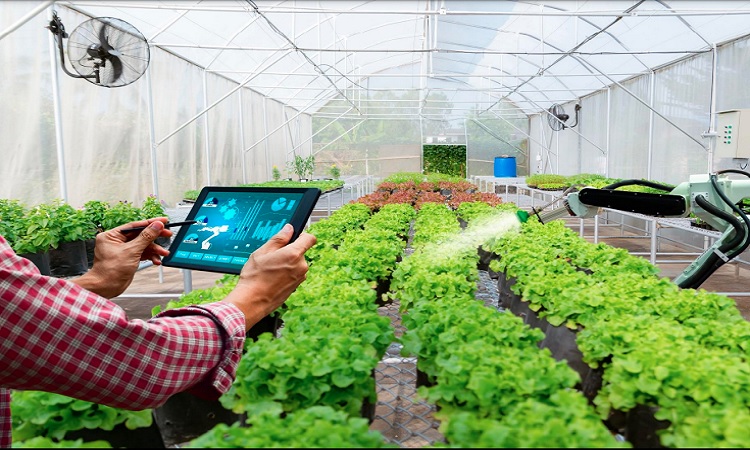 New Delhi: The Central government has stepped up efforts to boost agricultural productivity and ensure good return to the farmers on their produces through digital farming, which form the core concept of the proposed Digital Agriculture Mission (DAM).
Taking forward the mission to empower the farmers to use the digital technology for farming, the Department of Agriculture and Farmer Welfare (DoA&FW), Government of India, organised a daylong stakeholders' consultation on the role of public private partnership (PPP) in digital farming, also called smart agriculture or e-agriculture, in Delhi on Monday.
Held in association with the World Economic Forum (WEF), the experts deliberated on various strategies to take forward the benefits of digital progresses to revolutionise the farm sector. Manoj Ahuja, Secretary, DoA&FW, chaired the event and urged the need for involvement of the PPP venture to ensure delivery of digital and hi-tech services to farmers with involvement of public sector research and extension institutions along with private agritech player and stakeholders of agri value chain.
The experts deliberated the use of artificial intelligence based farming, satellite-based weather forecast for betterment of productivity, pest management and use of robotics for planting and sowing of seeds and harvesting the crops. "Indian farmers are still using conventional mode of farming, even as the information and communication technology (ITC) has completely changed the consent of smart farming," said an expert.
Sharing insights on conceptual framework of PPP role in digital farming, Rajeev Chawla, Chief Knowledge Officer (DoA&FW), said that the application of digital technology in agriculture has been instrumental in promoting data generation as well as the advanced analytics that allow farmers to make smart decisions about farming and to benefit from an economical use of inputs and labour.
Pramod Kumar Meherda, Joint Secretary (Digital Agriculture, DoA&FW) spoke about the perspective of digital agriculture involving modern technologies which are transforming the agriculture sector. He also stressed on the role of each stakeholder in realising the potential of digital agriculture.
Giving it a state's perspective, Ajit Kesari, Additional Chief Secretary, Agriculture, Madhya Pradesh stressed the need for a framework for bringing technology into agriculture. "The Government must step in to ensure ITC technology transfer to the field," he added.
Purushottam Kaushik, Head, C4IR, WEF-India, laid out the plan for stakeholder consultation. Six consultation groups were formed to deliberate on PPP governance, data, sandbox, access to markets, access to finance and access to inputs and advisories. The consultation was attended by more than 140 participants from diverse stakeholders including different state governments, state agriculture universities, ICAR, agritech start-ups, agri industry, banks, think tank, civil society, and farmer organisations.
J Satyanarayana, Chief Advisor, WEF-India, also shared his views on how inputs from the consultation will be further deliberated to develop this initiative. The consultation ended with vote of thanks by Rakesh Kumari Tiwari, ITS, Director (Digital Agriculture, DoA&FW).
Though the DAM is yet to be formalised, the DoA&FW has set up a high level task force to finalise India Digital Ecosystem of Agriculture (IDEA) report. The task force has invited comments from subject experts, farmers, Farmer Producer Organizations (FPOs) and general public and considered them.
Based on this, the department is in the process of finalizing a framework for creating Agristack in the country, which will serve as a foundation to build innovative agri-focused solutions leveraging digital technologies to contribute effectively towards increasing the income of farmers and improve efficiency of the Agriculture sector in the country.
Once finalized, this can serve as a foundation to build innovative agri-focused solutions leveraging technologies to contribute effectively towards increasing the income of farmers and improve farm efficiency/efficiency of the agriculture sector in the country.