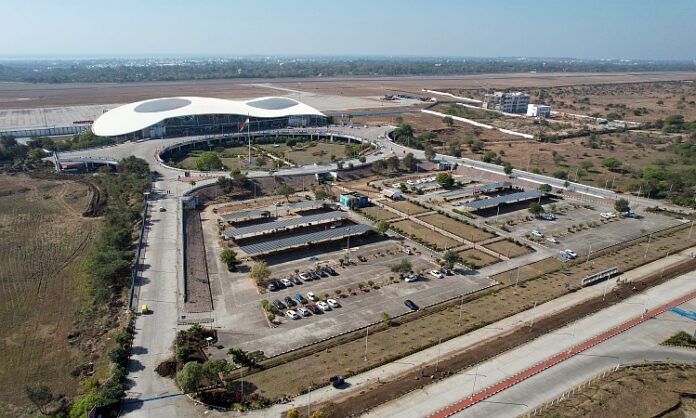 Bhopal: Gautam Solar, a leading solar panel manufacturer and provider of sustainable energy solutions, has successfully supplied 10BB mono half-cut solar panels for a solar power plant at Raja Bhoj International Airport (Bhopal Airport) in Madhya Pradesh. The supply of these solar panels is a significant step towards promoting the use of clean energy and reducing the carbon footprint of the airport.
The high-quality solar panels supplied are capable of producing approximately 1,50,000 units of electricity per year, leading to a reduction of 106 metric tons of carbon dioxide emissions annually.
"We are proud to have supplied our high-quality 545 Wp 10BB mono half-cut solar panels to Bhopal Airport for this project," said Gautam Mohanka, chief executive officer and managing director of Gautam Solar. "We are committed to providing sustainable energy solutions that are efficient and cost-effective, and we look forward to working with more organizations to help them transition to renewable energy," he added.
The Gautam Solar team worked closely with the project developer Newsol PV Power Pvt. Ltd. to ensure that the panels were delivered safely and on time. The solar panels were installed on the rooftops of the airport parking area and other designated areas for residence of airport staff, making optimal use of available space.
"Gautam Solar is a leading supplier of high quality solar modules. Their panels incorporate innovative thinking and cutting-edge technology to address developer's power requirements. They delivered the solar modules within the stipulated timeframe. We are glad to have worked with Gautam Solar for this project and look forward to collaborating in the future for more such projects." noted Raushan Kumar, managing director of Newsol PV Power Pvt Ltd.