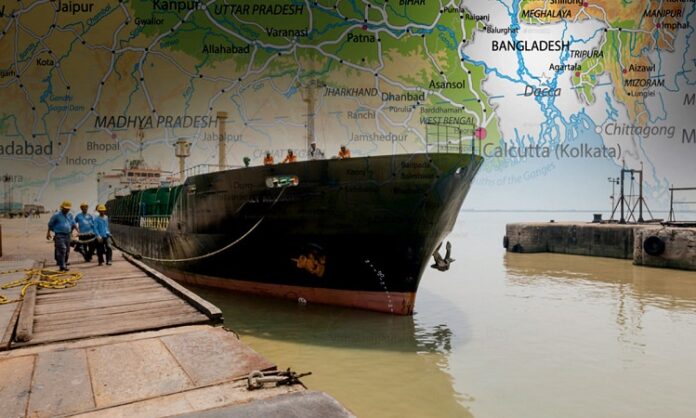 New Delhi: In order to build a strong innovation ecosystem, the ministry of ports, shipping and waterways (MoPSW) has issued draft on 'Sagarmala Innovation and Startup Policy'. This draft policy aims at nurturing start-ups and other entities to co-create the future of India's growing maritime sector, said an official.
This entails intensive collaboration of the organizations to build a strong eco-system facilitating innovation and startups in the country that will drive sustainable growth and generate large scale employment opportunities. This enhances the cooperation and coordination between academic institutions, public sector, private sector and convergence of different schemes and programs to groom fresh ideas and approaches to resolve the issues and challenges to boost up the efficiency in the areas of operation, maintenance, and infrastructure development.
Also Read: Sonowal opens revamped shipbuilding facility on Hooghly river bank
Union minister, MoPSW, Sarbananda Sonowal said : "The ministry has taken a step in the direction to create a strong ecosystem for fostering start-ups and innovation in the nation. This will surely promote innovation and entrepreneurship. Through this policy, MoPSW wants to enable startups to grow and prosper through innovations"
The designed framework enables the distribution of responsibilities and benefits among the various stakeholders. This is not only limited to the existing stakeholders but also includes upcoming young entrepreneurs with innovative ideas.
Also Read: Sonowal seeks tax relief on waterway transport fuel, other charges
Draft policy has identified several key areas for the startup to flourish including decarbonization, optimizing processes through data, maritime education, multi-modal transportation, manufacturing, alternate/ advance materials, maritime cybersecurity, smart communication and marine electronics.
The proposed policy aims to develop incubators and accelerators with state of the art facilities to cover all aspects of the startup journey from idea to scaled product. It also entails setting up of centralized repository containing all pertinent information to assist emerging entrepreneurs.
Also Read: East Zone conference deliberates on cutting down logistics cost
Officials said that the major thrust of the policy is to attract investment for eligible start-up businesses and innovative maritime technology. "Entrepreneur development through 'know-how' sessions about the various aspects of the maritime industry and launching of innovation focused programs. The policy also seeks to collaborate with national & international stakeholders for mentorship, knowledge sharing and facilitate access to global subject matter experts, serial entrepreneurs, business leaders, and investors with the potential to get their entry and scaling in the India.
MoPSW officials said that thanks to eight years of Sagarmala, maritime sector has captured all the possible opportunities for the port-led development. Now, this policy will also create a field to establish a long-term action plans, network, infrastructure, and other resources to build a robust maritime innovation ecosystem.
Salient features of the draft Sagarmala Innovation and Startup Policy:
Digital Portal based selection of startups ensuring a transparent process
Grants to create a minimum viable product/ services (MVP), commercialization of proprietary technology including market entry or scaling up
Creation of 'Launch pads' at Ports for carrying out trials, facilitating pilot projects, establishing working space and adopting products and solutions
Annual Start-up Awards in the maritime sector recognizing distinguished efforts of innovation
Organizing Buyer-Seller Meetings and providing Technical Knowledge Support for VCs
Guidance to Non Registered Start-ups and Individuals with promising ideas in Maritime Sector including registration of start-up and availing department for promotion of industry and internal trade (DPIIT) recognition
Regulatory support in Tenders and Sub-contracting
Legal and accountancy back up to start-ups for IP-Patent filing, Company registration, annual filings and closures
The promotion of start-ups shall be through development of Maritime Innovation Hubs (MIH) which shall perform the following functions: