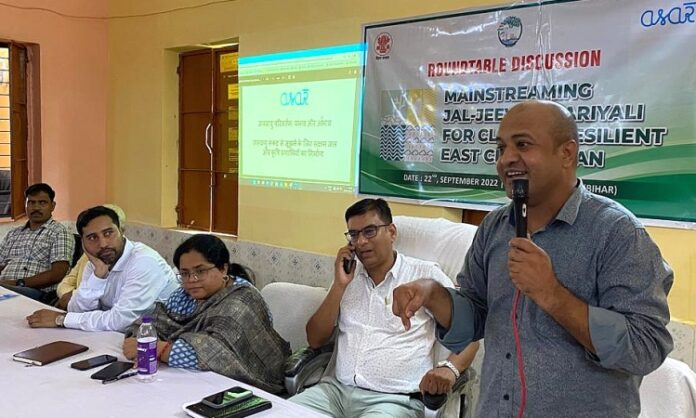 East Champaran (Motihari): At an event co-organised by Asar Social Impact Advisors and the district administration on "Mainstreaming Jal-Jeevan-Hariyali for Climate Resilient East Champaran", climate experts laid emphasis on adoption of District Climate Action Plan to respond to climate crisis here on Thursday.
Speaking on the occasion, Gopal Krishna, climate law and public policy analyst, stressed the need for framing the district-level climate action plan to help the local stake-holders and authorities play active role to mitigate the issues. "Bihar is one of the most sensitive states, which faces floods and drought simultaneously. We need a district-level blue-print to combat the climate challenge," he said.
In his inaugural address, DPRO Sadique Akhtar enumerated achievements of the ambitious Jal-Jeevan-Harlyali mission, which help the district replenish the groundwater level in various areas. "Jal-Jeevan-Harliyali mission can provide an effective tool for mitigation of the climate change impact and lead the society pursue the goal of reverting to the nature," he said.
Director, DRDA, Megha Kashyap said East Champaran has set a new benchmarking for Jal-Jeevan Hariyali mission, which led to plantation of lakhs of trees across the district under dynamic leadership of District Magistrate Shirsat Kapil Ashok. "About 12,000 trees of peepal, bargad, neem, etc, which are more than 100 years old, have been identified and geo-tagged under the Guardians of Champaran programme for their conservation and care. Ownership of the old trees are being transferred to individuals through a mobile app," she added. She said, "no hand pump in the district has failed due to decrease in water table."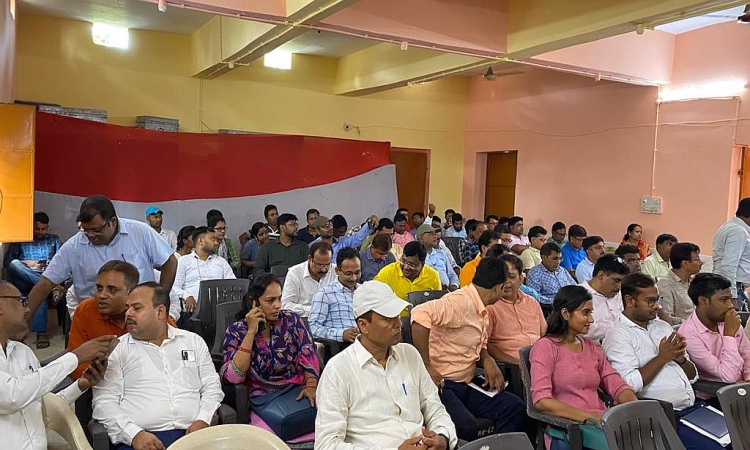 Amit Kumar, DPO – MNREGA, enumerated the achievements of district with respect to MNREGA where under Pratyek Gram Ek Talab Scheme, more than 300 ponds were either rejuvenated or newly created which helped in water conservation and ultimately helped in raising the existing water table of district.
Senior Deputy Collector Monu Kumar and District Project Manager, Jeevika, Ganesh Paswan also spoke on the occasion.
Munna Kumar Jha, ASAR representative, said that Jal-Jeevan-Harliyali is one of the great measures ever evolved to fight the climate crises in the country. "Convergence to implement the scheme to secure a climate resilience for Bihar's agriculture and water systems," Jha added.
Officials involved in environmental conservation reiterated their resolve to fight the challenges of climate crises at an event. The event was held as part of the programme for initiation of dialogue to make livelihood issues unaffected by the climate change. Many block development officers (BDOs), Circle Officers, along with Jeevika Didis and academics took part in the event, which as inaugurated by the District Panchayati Raj Officer Sadique Akhtar and Director, District Rural Development Authority (DRDA) Megha Kashyap.