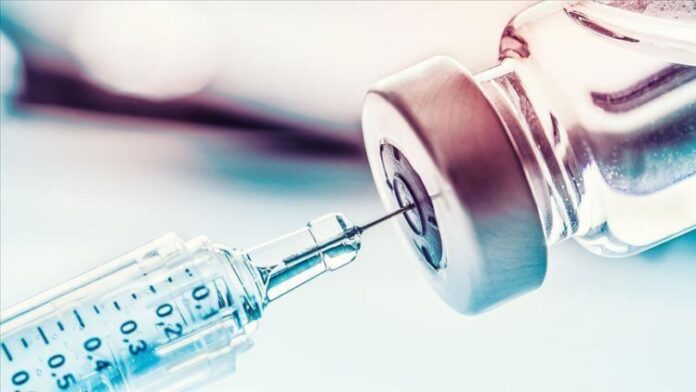 New Delhi: Union Minister of State (Independent Charge) Science & Technology Jitendra Singh on Thursday announced the launch of India's first indigenously developed vaccine—Cervavac—for prevention of cervical cancer.
Announcing the scientific completion of the quadrivalent Human Papilloma Virus (qHPV) vaccine in presence of Adar C Poonawalla, chief executive officer, Serum Institute of India (SII), Pune and other prominent scientists and dignitaries, the Minister said, this affordable and cost-effective vaccine marks an important day for the vision of Atmanirbhar Bharat.
The SII has developed the vaccine at its Pune laboratory and it's supposed to be most cost-effective and efficacious vaccine against the cervical cancer, which is attributed to around 74000 deaths annually in India. Cervical cancer is the fifth most common cancer in humans, the second most common cancer in women worldwide and the most common cancer cause of death in the developing countries.
The Minister said, the most promising intervention for preventing cervical cancer is vaccination against human papillomavirus (HPV). It is estimated that HPV types 16 and 18 (HPV-16 and HPV-18) together contribute to approximately 70% of all invasive cervical cancer cases worldwide.
Also Read: Scientists develop novel mechanism to inactivate SARS-CoV-2 virus
Singh said 'Cervavac' is an outcome of a partnership of Department of Biotechnology (DBT) and Biotechnology Industry Research Assistance Council (BIRAC) with the Bill and Melinda Gates Foundation, supported by SII for the indigenous development of quadrivalent vaccine through its partnership programme 'Grand Challenges India'. "Academia, industries and research should become equal partners in the true spirit of Integrated Approach for result-oriented products," he added.
Secretary, DBT, Rajesh Gokhale said, this is a celebration of collective efforts of all stakeholders and added that partnerships with industries are becoming incredibly important for doing R&D, which requires huge funding. He said, "India will take a lead in vaccine development and medicine by breaking all barriers for betterment of mankind."
Also Read: Saharwa-A village of cancer patients in Bihar!
Director General, Council for Scientific and Industrial Research (CSIR), N Kalaiselvi said that the cancer vaccine will help Indian women and women across the globe in major way and we may see in near future the version 1, 2 and 3 of "CERVAVAC", as technologies are short lived. She said, "India Can Do" and added that we will come out with Indian solutions to Indian problems in true spirit of Atmanirbharta.
Adar C Poonawalla, CEO of SII, said that well being and protection of mother and child is the core philosophy of Serum Institute as only a healthy India can be a productive India. He also supported DBT's vision for more collaboration between private and Government sectors for manufacturing of vaccines and drugs in India.
Also Read: Dostarlimab, a magic drug to cure rectal cancer!
Noted film actress Manisha Koirala, who bravely fought and won the battle against ovarian cancer joined virtually to thank the Indian Government for reaching this milestone.
Alka Sharma, Senior Adviser, DBT and MD, BIRAC, Shirshendu Mukherjee, Mission Director, Grand Challenges India, Neerja Bhatla, professor of Gynaecology and Obstetrics department in AIIMS, New Delhi, and other prominent persons spoke on the occasion.
Currently, two vaccines licensed globally are available in India; a quadrivalent vaccine (Gardasil™ marketed by Merck) and a bivalent vaccine (Cervarix™ marketed by Glaxo Smith Kline). Both vaccines are manufactured by recombinant DNA technology that produces non-infectious VLPs comprising of the HPV L1 protein. Both the vaccines have also looked at cross-protection against HPV strains not contained in the concerned vaccine. These vaccines do not protect against the serotype with which infection has already occurred before vaccination.