New Delhi: The six-day mega event 'Bharat Parv' got off to a colourful start at Red Fort lawns on Thursday with Union minister for culture and tourism GK Reddy calling up on the participants to relive the spirit pf 'Ek Bharat Shresth Bharat' and strive for betterment of the country. It's been organised as part of the 74th Republic Day celebration.
The minister also unveiled 'Incredible India' digital calendar of ministry of tourism at the event. The theme of the calendar for 2023 is "The Incredible Festivals of India."
Also Read: Deal signed to promote medical value tourism in India in Ayurveda
Reddy said that Bharat Parv fulfils the spirit of great nation as artists, handicrafts, food stalls from all over India are participating in it. "One can see mini India through Bharat Parv, which is aimed at promoting production and consumption of millets and also to showcase achievements of different ministries," he added.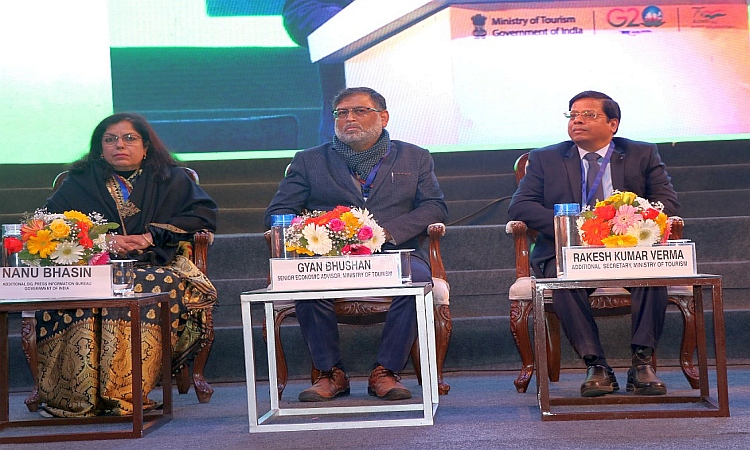 Tourism secretary Arvind Singh said that this year's Bharat Parv brings together the vibrant rich culture of Bharat with participation by over 30 states/Union Territories & 20 central ministries at this historical place.
The six-day mega event is being organized by the government of India from 26th to 31st January, 2023, as part of the Republic Day celebrations.
Also Read: BIA seeks industry status to tourism, other incentives in state budget
Ministry of tourism has been designated as the nodal ministry for the event, the highlights of which include showcasing of the best Republic Day parade tableaux at the venue, cultural performances by the zonal cultural centres as well as cultural troupes from states/ UTs, a pan – India food court and a pan – India crafts bazaar with 65 handicraft stalls.
The event is open to general public from 5.30 pm to 10 pm on 26th January and from 12 noon to 10 pm from 27th onwards till January 31. The event is expected to attract a large number of visitors on all days.
Also Read: Jharkhand frames new tourism policy, plans incentives for entrepreneurs
Bharat Parv was previously held in 2016, 2017, 2018, 2019 and 2020 ( and virtual in the year 2021) at the Lawns and Gyan Path in front of Red Fort. The physical event is being organized after a gap of 2 years at the Lawns and Gyan Path in front of Red Fort. The event would have food festival, handicraft mela, folk and tribal dance performances, performances by cultural troupes, display of Republic Day tableaux, illumination of Red Fort etc.
Branding and promotion of 'Dekho Apna Desh', 'Ek Bharat Shrestha Bharat', 'G20 and Mission LIFE' would be undertaken during the event.