Patna: As many as 521 students of the Indian Institute of Technology, Patna, were awarded degrees in different streams at a convocation held in the institute premises on Wednesday. Out of 521 students, a total of 422 male and 99 female students were given away degrees in different programmes, which B Tech, M Sc, M Tech and Ph D.
A total of 242, 64, 113, 102 students were awarded degrees for B Tech, M Sc, M Tech, and Ph D respectively. The degrees were awarded in various branches of engineering, science, and social sciences which include Civil and Environmental Engineering, Computer Science Engineering, Electrical Engineering, Mechanical Engineering, Mathematics, Physics, Chemistry, Chemical and Biochemical Engineering, Humanities and Social Science, Metallurgical and Materials Engineering, Mathematics and Computing, and Mechatronics.
Jalaj A Dani, chairman, Addverb Technologies Ltd., was the chief guest at the convocation, while G Satheesh Reddy, scientific advisor to the Union defence minister, was the guest of honour. Anand Deshpande, chairman, board of governors, IIT Patna, board members and members of the institute's senate also attended the event.
The event started with the academic procession entering the convocation venue followed by the invocation through the national song.
In addition to the degrees, outstanding students were offered medals and prizes in various categories. The President of India gold medal was given to Pushpesh Kumar, who finished B Tech in computer science and engineering. Kishan Kumar Singh, B Tech, electrical engineering, got the director's gold medal, while the chairman's gold medal went to Aditya Kumar, who did his M Tech. Aryabhatta gold medal was given away to Manmohan Sahu (M Sc–Mathematics).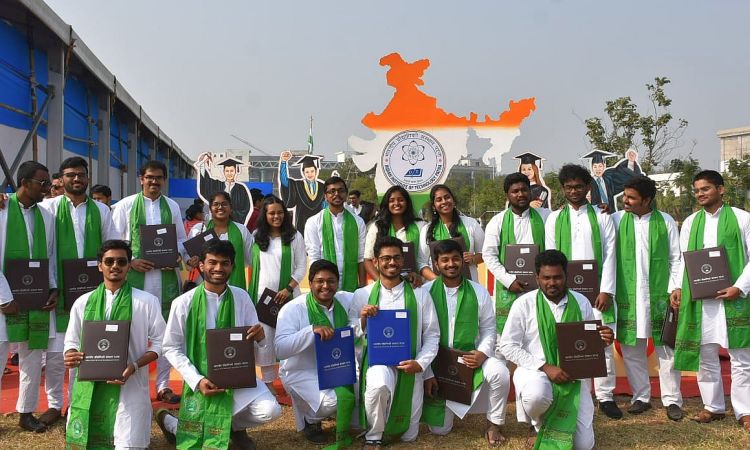 The institute's silver medals were offered to Puspesh Kumar (CSE), Akash (BEE), Anushka Vats (ME), Ketan Kumar Sinha (CE), Anuj Kumar Yadav (EE). Manmohan Sahu (Mathematics), Darshika Singh (Chemistry) of the M Sc, Aditya Kumar (CBE), Subham Sabud (Communication System Engineering), Daipayan Chakder (CSE),  Vishal Singh Roha (Mathematics and Computing), Gaurav Vajpayee (Material Science and Engineering), Jefina A Thachil (Material Science and Engineering), Aditya Shah (Mathematics), Sunil Kumar (Electrical Engineering) and Anamitra Phukan (Mechanical Engineering) of the M Tech department.
ShriKedar Nath Das memorial award was given to Shashwat Mahajan (CSE), BTech, and Prof Dibyendu Mukherjee award was given to Akash Yadav (CBE), PhD. Many others were awarded the institute proficiency prizes to encourage good quality research project work (best Project- BTP/MTP) leading to partial fulfilment for the award of UG/PG degree (i.e. B Tech/BS/M Tech) in respective branch of studies.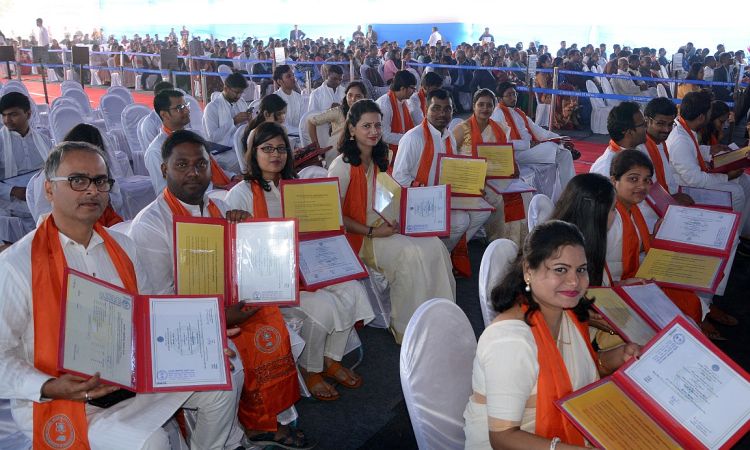 Director, IIT-Patna, TN Singh welcomed the guests, which was followed by presentation of the institute's report wherein he stated that in the recently released Marketing and Development Research Associates (MDRA) survey 2022 conducted by the India Today group, ranked IIT Patna among 10th among the "government engineering colleges", 9th in the "government colleges with placement record" and 2nd in the "emerging government engineering college".
Also Read: IIT Patna's pre-placement offer rises by 74%, package up by 17%
Chairman of the board of governors, IIT Patna, Anand Deshpande said that it a momentous occasion and an essential landmark in students' academic journey. He said that ongoing drive on "entrepreneurship and innovation" that is being offered at IIT Patna, will get boost from the new academic degree programmes including executive M Tech course and integrated dual degree in technical courses.