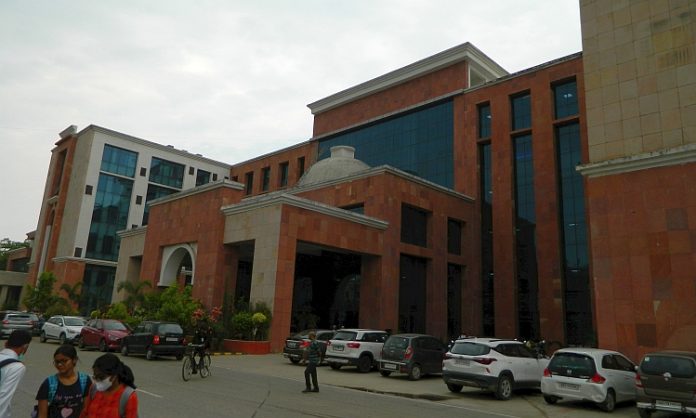 Patna: About 40% seats of MBBS (Bachelor in Medicines, Bachelor in Surgery) in the government's medical colleges remain vacant in Bihar after 2nd round of admission being conducted by the Bihar Combined Entrance Competitive Examination Board (BCECEB). This is for the first time that such a large number of seats remained unoccupied.
BCECEB officials said that a total of 597 MBBS seats in 12 government medical colleges, including those in the Indira Gandhi Institute of Medical Sciences (IGIMS) and the Patna Medical College and Hospital (PMCH). "As many as 74 seats of the prestigious Nalanda Medical College and Hospital (NMCH), Patna, remained unoccupied by the students after completion of the second round of counselling," said one of the board officials.
Also Read: Bihar govt issues notices to students for repaying credit card loans
There are a total of 1206 seats in 12 government medical colleges in the state. The state has 1050 seats in the private medical colleges. "However, private medical colleges haves only 263 seats of MBBS vacant, which constitute about 25% of the total seats," said the officer.
Conditions of the government dental colleges are not different. About 22 seats in the Patna Dental College and 53 seats in the GDC Rahui Dental College in Jamui are to be occupied in the later round of counselling. A BCECEB officer said that usually 100 seats in the government medical and dental colleges remained vacant after the 2nd round of admission till last year. "All seats of PMCH and NMCH were generally filled up during the first round of admission, while seats in IGIMS and Darbhanga Medical College and Hospital (DMCH) were filled up in the 2nd round," said the officer.
Also Read: Construction starts on 2 more medical college & hospitals in Bihar
On September 28, the BCECEB has launched the 3rd round of admission for students of MBBS, BDS (bachelor in dental surgery), Veterinary Sciences, etc, in different colleges. Director of Bihar medical special cell, BCECB, Bipin Kumar Singh attributed the vacancy to delayed launch of admission process. "Many students have taken admissions in medical colleges outside the state under the Central quota as the admission process in the state's medical colleges took off a bit late," he said.
An MBBS aspirant said that the Bihar government launched 3rd round of admission on September 30, when medical colleges in other states have completed the third round and are preparing for the 4th round of admissions.
College wise seats remaining vacant
| | |
| --- | --- |
| Name of the college | Seats remaining vacant |
| GMC, Bettiah | 75 |
| NMCH, Patna | 74 |
| ANMCH, Gaya | 47 |
| GMC, Purnia | 45 |
| BMIMS, Pawapuri | 42 |
| IGIMS, Patna | 34 |
| ESICMC, Bihta | 22 |
| PMCH, Patna | 14 |
| JLNMCH, Bhagalpur | 67 |
| JKTMCH, Madhepura | 62 |
| SKMCH, Muzaffarpur | 59 |
| DMCH, Darbhanga | 57 |
| Patna Dental College, Patna | 22 |
| GDC Rahui, Nalanda | 53 |