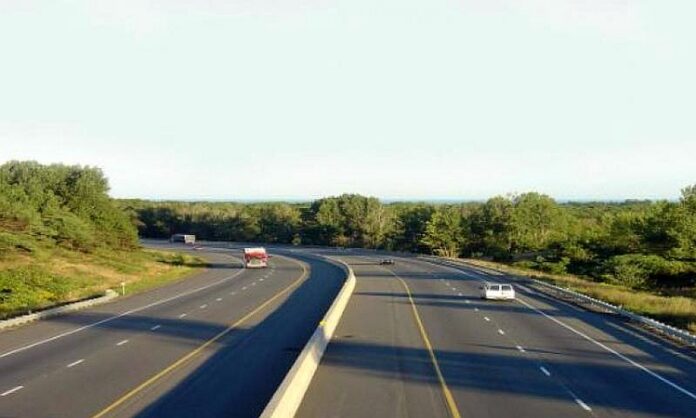 Ranchi: Emboldened by in-principle nod from the Union Ministry of Road Transport and Highways (MoRTH) to bear the cost of construction, Jharkhand's Road Construction Department (RCD) has launched the process to appoint consultant to prepare detailed project report (DPR) for building the long-awaited outer ring road.
The State Government had proposed building 195km road around the capital city, which would be about 8-10 km far from the alignment of existing inner ring road, at the cost of around ₹7,000 crore. RCD secretary Sunil Kumar said that bids for selection of consultant to prepare the DPR would be opened for initial evaluation on September 5.
The State RCD moved ahead with the long-pending plan to build the outer ring road after the MoRTH Secretary agreed to bear the expenses on the project in a recent meeting with the State Government officials in New Delhi. The State Government has been insisting for seeking monetary support from the Centre, as it was a costly project. Member of Parliament (MP) from Ranchi Sanjay Seth has also met MoRTH Minister Nitin Gadkari for the project.
Also Read: Jharkhand: RCD proposes ₹122cr ring road to link Bariatu with Kanke Road
Officials of the RCD said that final alignment of outer ring road would be done by the consultant and actual cost of construction could be assessed once the DPR is ready. "The National Highways (NH) wing of the RCD will execute the project, while Central Government will monitor its implementation," said a senior officer of the RCD.
According to RCD officials, the four-lane ring road will have seven metre service lane on both sides. "As the project length is huge, as compared to the inner ring road, which is about 83km in length, it will be done in segments and by different construction companies for timely execution," said the officer.
Also Read: Jharkhand CM lays foundation stone for ₹666cr road projects
The proposed outer ring road will connect with four NHs at Urkil (NH-20, Brambe (NH75), Kurgi (NH20), Nagri (NH43) and NH30 (Ormanjhi). The construction of the outer ring road would not only significantly reduce traffic load of vehicles, which need to enter Ranchi to go for onward journey, but also bring down the distance from one to another destinations.