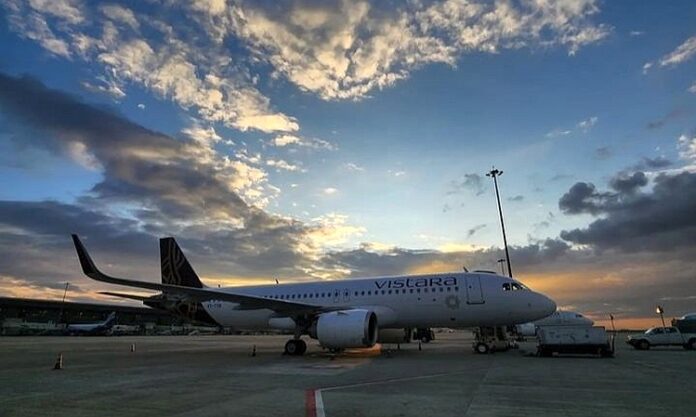 Thiruvananthapuram: The Tata group owned Vistara airline will start another daily service from Thiruvananthapuram to New Delhi from December 2.
The flight (UK 0805) will take off from New Delhi at 06.10 pm and reach Thiruvananthapuram at 09.20 pm. The return flight will start at 09.55 pm from Thiruvananthapuram and reach Delhi at 12.55 am, a release said on Tuesday.
This is the second daily service by Vistara in Thiruvananthapuram-Delhi sector. With the addition of the new flight the total number of daily flights in this sector will increase to 4. Air India and Indigo are the other operators with daily service.
The direct flight service will help the passengers from Kerala and southern part of Tamil Nadu. Bookings for the new services has started.
Vistara to merge with Air India
Meanwhile, the Singapore Airlines Ltd (SIA) said that it would emerge as 25.1% owner in Air India after the merger its Vistara full-service airline joint venture with Tata Sons into India's national carrier.
Also Read: CCI okays AirAsia's merger, Tata Sons airline consolidation plan gets on
SIA will invest $250 million into Air India as part of the transaction, the Singaporean carrier said in a statement, with the pair aiming to complete the merger by March 2024 subject to regulatory approvals.
The agreement will create a stronger rival to the country's dominant carrier IndiGo and give the Singaporean airline, which lacks a domestic flying market, a more solid foothold in one of the world's fastest-growing aviation markets.
It will also allow the Indian conglomerate to consolidate its brands around full-service Air India and low-cost Air India Express, which is being merged with AirAsia India after Tata bought out former partner AirAsia.
SIA has a 49% stake in Tata SIA Airlines, which operates Vistara, while the Indian conglomerate owns the rest.