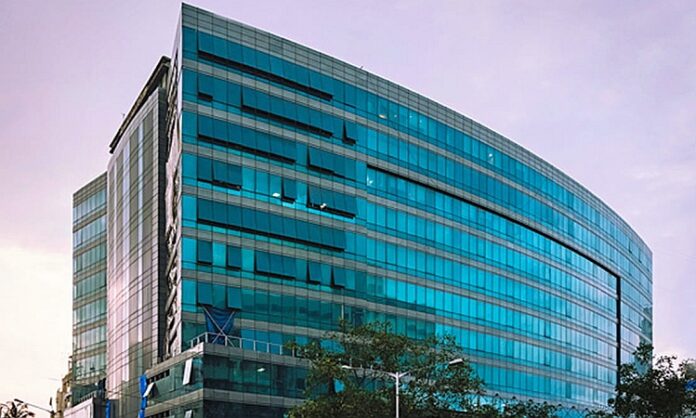 New Delhi: The University Grants Commission (UGC) has restrained the reputed business school Narsee Monjee Institute of Management Studies (NMIMS) from offering distance learning and online programmes due to gross violation of norms, said a senior officer on Tuesday.
The University Grants Commission has also advised the students to exercise caution while taking admission in any of the courses being offered by the NMIMS until the issue is resolved.
Set up in 1981 in Maharashtra, the institute was accorded the deemed university status in 2003. Over the years, NMIMS has grown to being not only one of the top-10 B-schools in India but also emerged as a multi-disciplinary, multi-campus university at Mumbai, Navi Mumbai, Indore, Shirpur, Dhule, Bengaluru, Hyderabad and Chandigarh. It has seventeen constituent schools that include management, family business, engineering, pharmacy, architecture, commerce, economics, law, science, liberal arts, design, performing arts, mathematical science, agricultural science, hospitality management, branding & advertising, besides distance learning.
Also Read: IIT-P launches 6 UG courses, candidates eligible without JEE exam
"Narsee Monjee Institute of Management Studies (NMIMS), Maharashtra has not adhered to the UGC regulations and is in gross violations with regard to functioning of the Centre for Internal Quality Assurance (CIQA), quality of Self Learning Material and e-Learning Material (e-LM), nomenclature of Centre for Distance and Online Learning," UGC secretary Manish Joshi said.
A senior officer of the UGC said that the commission had to act as the institute was not following the fee refund policy promulgated by UGC and numerous continuous complaints being received against the institution from various stakeholders in offering open and distance learning (ODL) and online programmes," he added.
Also Read: IIM-Lucknow summer placement drives yield 100% result
The official said that so far the commission has decided to debar the institute from offering ODL and online programme for January-February 2023, July-August 2023 and January-February 2024 academic sessions.
"It may be allowed to offer ODL and online programmes for academic session beginning in July-August 2024 only pursuant to inspection or on-site visit by UGC and after obtaining necessary approvals from UGC," he said.