New Delhi: Surat airport, the second busiest airport of Gujarat after Ahmedabad and hub of diamond trade, will have a complete new and international look by the end of this year.
The Airport Authority of India (AAI) has undertaken ₹353cr infra project to develop Surat airport at par with an international airport in keeping with spurt in domestic and international passenger.
Surat is considered as financial capital and major centre of textile businesses in India. It attracts air travelers in large numbers.
The development project includes extension of existing terminal building from 8474 sqm to 25520 sqm. In addition, apron area would be expanded to accommodate 18 parking bays in place of five existing parking. A parallel taxi track (2905 m X 30 m) is also being constructed along the runaway.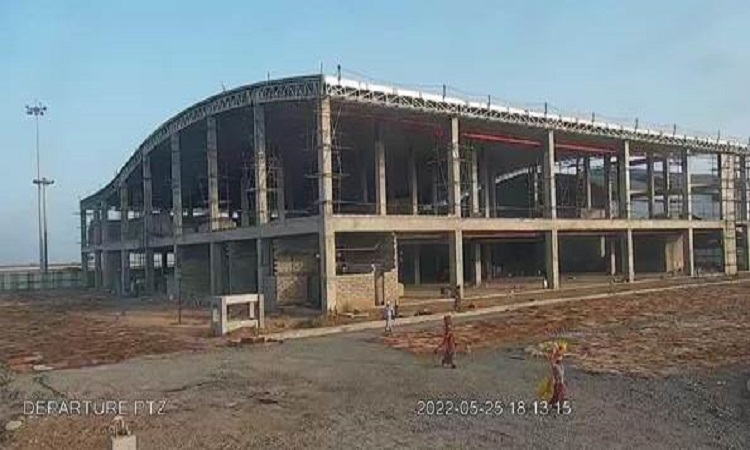 Up on completion of the project, the infra-rich terminal building will be able to handle 1200 Domestic and 600 International passengers' during peak hours, making the annual passenger capacity of 2.6 Million.
Equipped with all modern passenger amenities, the terminal building will have 20 check-in counters, five aerobridges, in-line baggage handling system, five conveyor belts for incoming passengers.  The new terminal building will also have a parking place for 475 cars.
AAI officials said that the terminal building would be a 4-Star rated energy efficient building with sustainability features. The interiors of the terminal building will reflect the art and culture of Gujarat. More than 58% of the work for extension of terminal building is complete and work is going on in full swing.
Surat airport is connected to 16 cities across the country through direct flights. The new world-class terminal building of the airport will enhance the connectivity to this industrial city, giving impetus to the overall growth of the region.