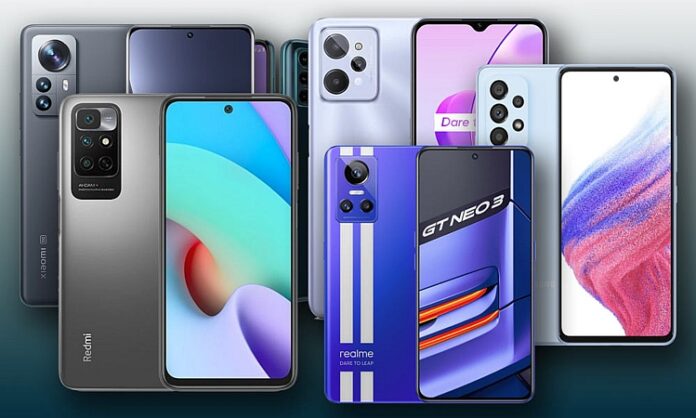 New Delhi: The global smartphone market, which remains challenging, is set to pick up momentum in the second half of the year as channel inventories reach healthier levels. Shipments will stabilise around the levels from 2022, as we move into the middle of 2023, according to market research firm Canalys.
"Decline rates will start improving soon, although this is more connected to the stark contrast between 2022 and 2023 shrinking," said research analyst of Canalys Lucas Zhong, adding that vendors are cautiously approaching the market with profitability targets, lean operations and inventory clearing as top priorities.
The global smartphone shipments fell by 13% to 269.8 million units in Q1 2023, although Samsung reclaimed its pole position and shipped 60.3 million units, driven by a refreshed product portfolio.
Also Read: Samsung launches Galaxy M14 with voice isolation like iPhone
Apple came second with 58 million shipments. It was the only top five vendors that demonstrated year-on-year grow, which gave it a strong 21% market share.
Chinese phone maker Xiaomi managed to stay on the third position with 30.5 million shipments while OPPO and Vivo completed the top five, shipping 26.6 million and 20.9 million units respectively, securing 10% and 8% market share.
Also Read: iPhone 14 production suffers as Covid cases surge again in China
"If market trends are taken in to consideration, Samsung's performance shows early signs of recovery after a tough end to 2022," said Runar Bjorhovde, Canalys analyst.
"The rebound is particularly connected to product launches, which drove an increase in sell-in volume. Still, Samsung will have to navigate through a difficult landscape going forward, particularly as entry-level device inventory remains high," Bjorhovde added.
Also Read: IIT Madras develops indigenous mobile operating system-BharOS
The mid-range price segment has started to recover following huge declines last year. "However, mid-range demand in 2023 will remain limited due to the macroeconomic challenges and missing differentiators within this price band," said Zhong.