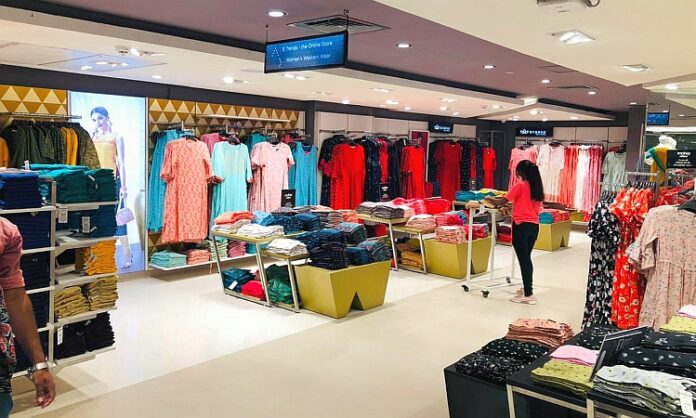 Mumbai: Reliance Consumer Products Limited (RCPL), the FMCG arm and wholly-owned subsidiary of Reliance Retail Ventures Limited (RRVL), announced the expansion of its FMCG portfolio with the launch of its range of home and personal care products.
This portfolio includes Glimmer beauty soaps, Get Real natural soaps, Puric hygiene soaps, Dozo dishwash bars and liquids, HomeGuard toilet and floor cleaners and Enzo laundry detergent powder, liquid and bars.
Speaking on the launch, RCPL spokesperson said, "Our ambition is to help every Indian household get access to quality products at reasonable price points. This range of home and personal care products boasts high efficacy with superior formulation. These have been developed keeping "Real India" consumer problems at their core."
Also Read: Reliance Retail partners with Gap Inc. to bring latest fashion to India
This portfolio expansion, which comes close on the heels of RCPL's relaunch of the iconic beverage brand, Campa, reaffirms and further supports the company's aim to provide Indian consumers with high-quality FMCG products at affordable prices. The products will be now available across channels to enable all retailers including kirana stores to offer a wide assortment of daily-need products to Indian consumers.
Consumers, for instance, can upgrade to a refreshing bathing experience at an affordable price with Glimmer, Get Real and Puric soaps that are in Grade-1 soap category with mandatory 76% total fatty matter (TFM). They come with a variety of exciting fragrances. Glimmer includes rose, jasmine, lavender, and floral burst variants. Get Real has sandalwood, neem and mixed herbs, while Puric has active power and turmeric aloe.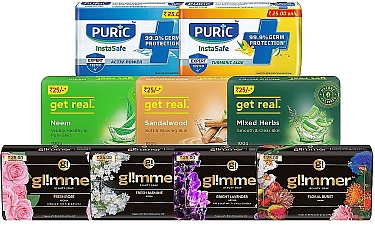 Similarly, Dozo dishwash liquid, officials claim, comes with unique formula with bio-enzymes that help loosen tough stains to make dishwashing effortless. Dozo aims to liberate millions of consumers from tiring and time-consuming dishwashing chores, so that they have time to do more in life. In addition, RCPL will launch a highly effective range of toilet and floor cleaners under the HomeGuard brand along with laundry detergent (bar, liquid and powder) under the brand, Enzo Smartwash.
The company plans to aggressively scale up these launches through omni-channel distribution across India in the coming months to further strengthen its versatile FMCG portfolio that comprises heritage brands from Sosyo Hajoori, confectionery range from Lotus chocolates, Sri Lanka's leading biscuit brand Maliban, as well as daily essentials under its own brands including Independence and Good Life, among others.