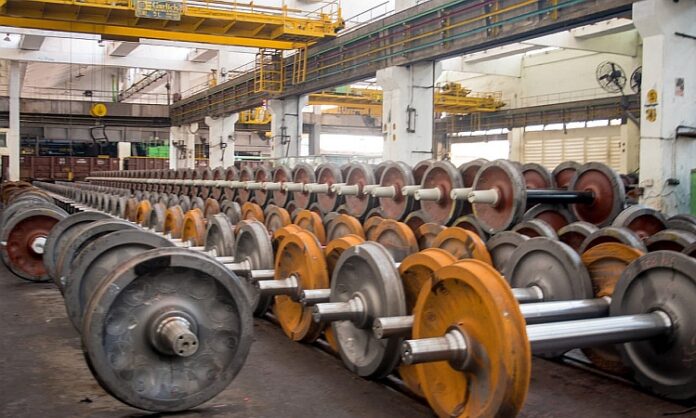 Kolkata: Ramkrishna Forgings Limited, one of the leading suppliers of rolled, forged, and machined products, in consortium with Titagarh Wagons Limited has been declared the lowest bidder (L1) by the Indian railways for manufacturing and supplying of forged wheels under the 'Atmanirbhar Bharat' initiative.
As recently announced by the Union railway minister Ashwini Vaishnaw, the bid was floated January this year to reduce the Indian railway's import-dependence, by inviting the industry to set up a facility to produce these wheels, which will primarily be used for semi-high speed trains (Vande Bharat) and high-speed trains (bullet train).
Also Read: Budget announcement: 2 Vande Bharat train to run in Bihar
Indian railways has been focused on pursuing growth with emphasis on the 'make in India' policy under Atma Nirbhar Bharat initiative of the government.
The consortium of Ramkrishna Forgings and Titagarh Wagons, being L1, as the selected bidder would be required to set up a wheel test centre at a railway site for prototype testing of newly designed wheels.
The consortium will set up a state-of-the-art manufacturing facility in India for forged wheel production and will supply approximately 1.6-million-wheel discs of different rolling stocks of Indian Railways over a period of 20 years at about 80,000 wheels per annum.
Also Read: PM Modi flags off Howrah-NJP Vande Bharat exp, other projects
Naresh Jalan, managing director, Ramkrishna Forgings Limited said, "We are delighted to have been declared L1 in the bid for the manufacturing and supply of forged wheels for Indian railways. This is a testament to our strong technical capabilities and our commitment to delivering high-quality products to our customers. Also, the partnership with Titagarh Wagons Limited is a strategic move towards expanding our presence in the railway segment and we are confident that our joint efforts will enable us to deliver world-class products and services to the Indian railways."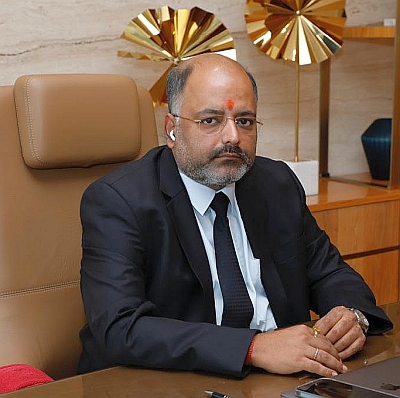 Umesh Chowdhary, vice chairman & managing director, Titagarh Wagons Limited said, "It is a path breaking development and Titagarh Wagons as a leading supplier of passenger & freight rolling stock to the Indian railways who are our largest customer, is ready for this opportunity to supply forged wheels and expand its footprint by further strengthening its capabilities in the railway rolling stock segment. We look forward to working in consortium with Ramkrishna Forgings Limited to leverage our synergies and increase our participation in 'Atma Nirbhar' program of the Government of India and contribute to growth of the Indian railways."
Also Read: PM Gati Shakti: Indian Railways, India Post launch express cargo
The bidding process was very transparent and competitive. Tender was opened on 24th Jan'23. Three bids from following firms have been received from M/s Steel Authority of India Ltd, M/s Bharat Forge, Pune, M/s Ramakrishna Forgings, Kolkata. Price bid opened on March 14.
According a press communique issued by the railway ministry, the successful bidder to set up the manufacturing facility within 36 months from award date and to supply the wheels of various types @80,000 p.a. To consider the learning curve and economies of volume, the price applicable will be reduced by 2% every year upto 3 years and the 4th year onwards the applicable price will be 94% of the quoted price which is valid for the balance period of 20 years. The pre-determined price variation clause is applicable for the price on quarterly basis.
Presently, SAIL is supplying at an average rate of ₹1,87,000 per tonne. Existing domestic capacity of is SAIL-40,000 wheels, RINL-80,000 wheels (yet to start regular commercial production)- Total- 1,20,000.
Also Read: SAIL posts 16% growth in revenue operation, profit dips to ₹776cr
Indian railways has been importing various types of forged wheels required for locomotives and coaching stock (LHB) since 1960s from UK, Czech Republic, Brazil, Romani, Japan, China, Ukraine and Russia. In this year (2022-23), 80,000 wheels worth ₹520 Crore have been imported from China & Russia, with remaining 40,000 being sourced from SAIL. Currently, due to Russia-Ukraine crisis, all the import requirement of wheels is being met from China. Requirement of wheels is projected to increase upto 2 lac by 2026 onwards due to induction of more and more high speed trains.